Wimbledon 2014: Eugenie Bouchard to be downed by Petra Kvitova's power in final
But Canadian can lead female tennis into new era, says Barry Cowan
By Barry Cowan
Last Updated: 06/07/14 7:16pm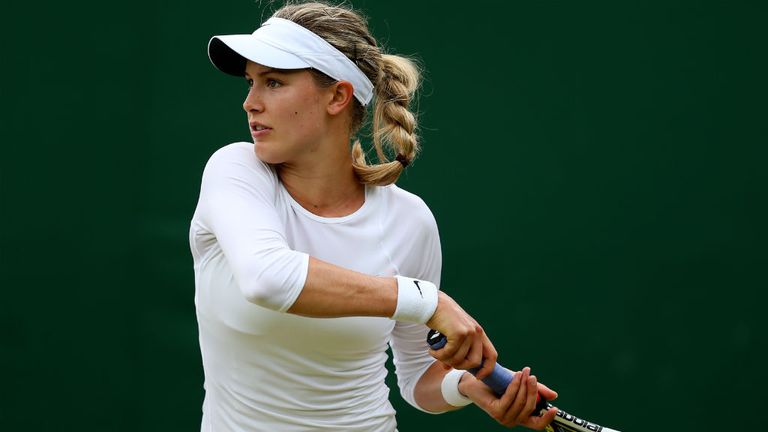 There appears something a little different about Petra Kvitova at Wimbledon 2014, writes Sky Sports expert Barry Cowan.
She looks like the Kvitova of three years ago, the one that beat Victoria Azarenka and Maria Sharapova en route to winning the title, and I make her favourite to defeat Eugenie Bouchard in Saturday's final
I am slightly worried about her reactions when she wins points as she is clenching her fists and stamping her feet like a naughty schoolgirl and emotionally that could be taking a lot out of her.
But she is a better player than Bouchard on grass and has the ability to hit big, reel off multiple games in succession and take the racket out of her opponent's hand.
In the quarter-final, against another left-hander, Angelique Kerber, Bouchard took the ball so early, with 98 per cent of her returns coming from inside the baseline, but she will find it hard to replicate that against the powerful Kvitova.
Petra also has a tremendous boldness in that, like Sharapova, she can make five unforced errors in a row yet still hit the next shot with real clout, and that no-fear attitude is her biggest asset and one of the main reasons she is in her second Wimbledon final.
There is no baggage with Kvitova, whereas other players when they are playing big points in big matches think: 'Oh, I'd better not hit this ball because I missed it three weeks ago'.
Whether it's 0-1 in the first set or 5-4 in the third, Kvitova will give the ball a whack.
Clever
Bouchard is better mentally, though – she is ice cool and gives you no indication of how she is feeling – and the longer the match goes, the more I would favour her, which is an odd thing to say about someone in their first Grand Slam final.
She doesn't have the greatest serve in the world or the raw power, but she is a cunning, clever player and learns quickly from any mistakes she does make, so we must not write her off in this match.
Whatever happens – and I certainly don't see a repeat of last year when Sabine Lisicki was overawed by her maiden Slam final – Bouchard will take it in her stride and go from strength to strength.
We can't say this is the start for her, but there is no doubt in my mind that she can win Grand Slams, reach the World No 1 ranking and lead the women's game into a new era.
We have been crying out for someone to emerge from the pack and challenge Serena Williams and Sharapova but nobody has been able to do that consistently, with Azarenka's success coming in patches and Lia Na showing fragility.
All eras need depth but they also need people at the very top and the women's game has lacked that with people reaching the summit of the rankings without winning a Grand Slam in Dinara Safina, Jelena Jankovic and Caroline Wozniacki.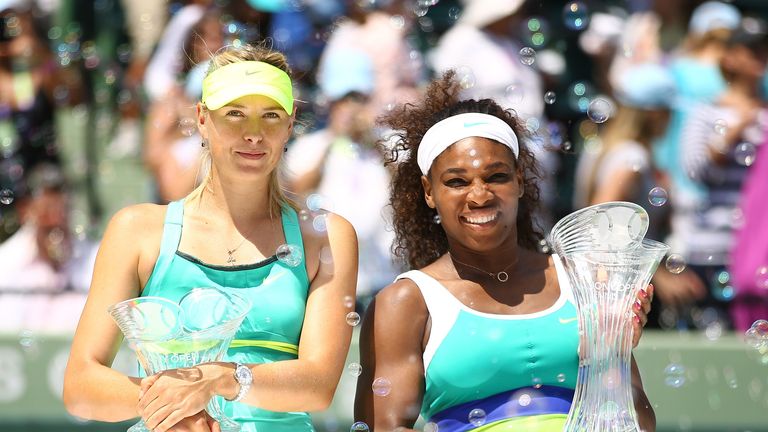 I think Bouchard, though, can carry the sport, as not only is she an excellent player but she is also extremely marketable and has a charismatic personality, much like Grigor Dimitrov in the men's arena.
I am going to go for Kvitova to win on Saturday, mainly because of her ability to take a quick set, but for Bouchard to be the shining light of women's tennis for years to come.