Serena Williams: From Grand Slam struggler to US Open champion once again?
The World No 1's best result in a Major this year was reaching the last-16 in Australia. Annabel Croft examines the American's malaise – and why she should return to form at Flushing Meadows…
Last Updated: 22/08/14 5:55pm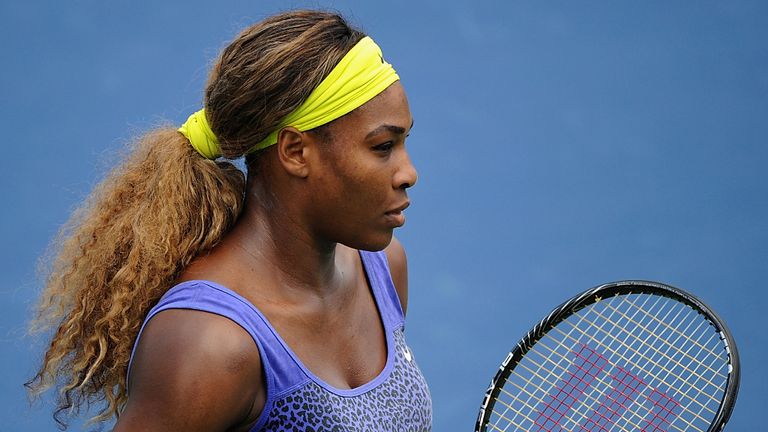 Serena Williams' goal at the moment is to equal the 18 Grand Slam victories of Chris Evert and Martina Navratilova, while her ultimate target is to get nearer Margaret Court's record of 24.
And I believe that is the main reason she has not made it past a quarter-final of a Grand Slam in 2014, an extraordinary statistic when you consider the player we are talking about.
At every Slam Serena plays, people are talking about her breaking records and I think that has thrown her somewhat because she certainly looks more vulnerable than we have ever seen her before.
Williams is getting more jittery and more tight on the court and that sometimes leads to the forehand breaking down with her pushing towards the ball rather than hitting it.
She has been up and down emotionally, too, and when you add in the fact she has been quite slow starting and allowed players to get into the first set, then you can see why she has had troubles.
The upshot has been that the girls Williams is playing, especially the ones newer to the big time, don't feel her aura as much and truly believe that they have a chance of getting the better of her.
Yet, at the same time, they raise their game against a legend of the sport, something we saw when Serena lost to Ana Ivanovic in Australia, to Garbine Muguruza – who was quite extraordinary – at the French Open, and to Alize Cornet at Wimbledon.
Heart
But before we start writing Williams' tennis obituary, I have to say I still make her my favourite to win the US Open, as form, history and a desire to end the year with a bang are on her side.
Serena has not lost a hard court match in the States in over a year – she last slipped up in the final of the 2013 event in Cincinnati against Victoria Azarenka, the player she beat to win the US Open weeks later.
Plus, she won the title in Cincinnati last weekend and as she overcame Ivanovic, Caroline Wozniacki and Jelena Jankovic in doing so, I think she will take even greater heart from her victory.
Wozniacki and Jankovic, in particular, get a lot of balls back in the court and when rallies are extended against Serena she can come unstuck, so the fact she has beaten them bodes well for her.
I also think Williams will be so motivated to do well as it is her last chance in 2014 to set the Grand Slam record straight and if she is 'mentally dialled-in' as we say in tennis circles, she is the best player in the women's draw by a long way
She has got so much more firepower than everyone else and the ability to hit outright winners from the word go, while she possesses the most incredible serve I have ever seen from a woman on a tennis court.
Good luck, everybody!
Compact
Aside from Serena, though, there are a few girls to keep an eye on.
Simona Halep has had a fantastic year, reaching the quarters in the Australian Open, the final of the French, the semis of Wimbledon and generally going from strength to strength.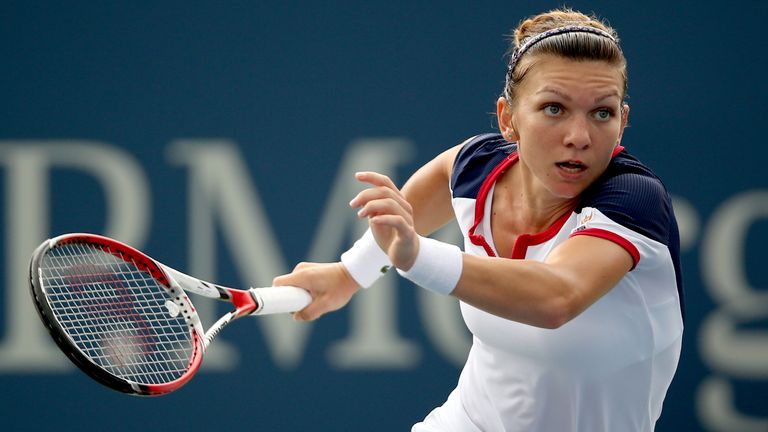 Her upsurge has been remarkable when you consider that until last year's US Open, when she made the last 16, she had only been past the third round of a Grand Slam once in almost four years as a regular member of the WTA Tour.
But she is such a neat and compact player who plays aggressively but consistently and as she hasn't overplayed in recent months, so she is not going to come into Flushing Meadows exhausted.
I think she will do quite a lot of damage, but I also feel Wozniacki, who has been playing a lot better recently, and Ivanovic, who has had a very consistent season after playing some horrific matches over the last few years, can make inroads.
It will be fascinating to see where Eugenie Bouchard is at, too, because she was stunning at Wimbledon but had an absolute nightmare in Montreal recently, totally folding under the pressure of a home crowd to lose 6-0 2-6 6-0 to the little-known Shelby Rogers.
It seems that everything has taken its toll a little bit so she needs to regroup, and so does Petra Kvitova, who has been all over the place since winning Wimbledon.
I'd also say watch for Madison Keys, who has huge potential, a massive serve and took the title on the grass at Eastbourne this summer – but if Serena's on form, it should be her tournament.
Watch the 2014 US Open on Sky Sports 3, live from Monday, August 25 to Monday, September 8. Click here for full coverage details and here to visit our microsite.