WTA's support for Serena
The WTA Tour have backed Serena Williams in her complaints over court selections.
Last Updated: 24/06/11 8:07am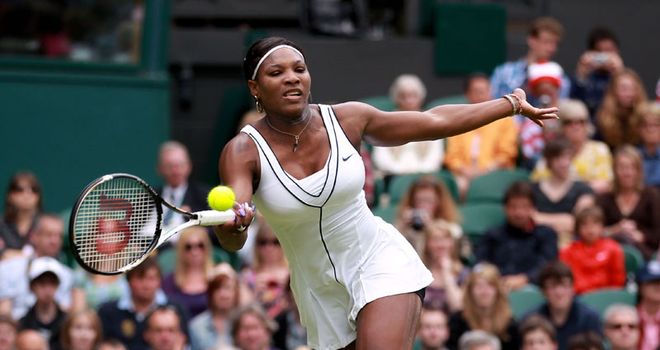 The WTA Tour have backed Serena Williams after the defending champion complained about being forced to play on Court Two at Wimbledon.
Williams claimed that she and her sister Venus, who also played her first round match on the same court, have had a raw deal in comparison to the elite men - with Rafael Nadal, Novak Djokovic, Roger Federer and Andy Murray playing exclusively on Centre and Court One.
Williams, who overcame an early scare to beat Romanian Simona Halep 3-6 6-2 6-1, said: "Yeah, they're never moved across.
"Venus and I have won more Wimbledons together than a lot of the players, or by ourselves in doubles even.
"They like to put us on Court Two, me and Venus, for whatever reason. I haven't figured it out yet. Maybe one day we'll figure it out. I don't know."
And Williams has been supported by the WTA Tour, with chairman and chief executive Stacey Allaster saying in a statement: "Serena Williams is a four-time Wimbledon singles champion, the defending champion of Wimbledon, and a 13-time grand slam singles champion. I share her disappointment."
The All England Club, though, denied there is any bias against the Williams sisters, or women players in general.
They said: "There is certainly no intention to favour any player or players."