Fish explains Paris absence
A heart condition is behind Mardy Fish's French Open absence but he hopes to be back for Wimbledon.
Last Updated: 28/05/12 6:21pm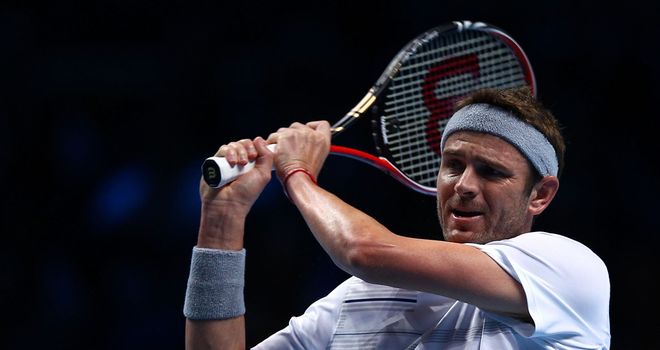 World number 10 Mardy Fish has revealed he pulled out of the French Open after being diagnosed with a heart condition.
However, he has stressed he is now "fine" and hopes to be back in time for Wimbledon.
The 30-year-old started suffering from extreme palpitations during the night which caused him to jolt up - described by doctors as a form of arrhythmia - in early February before the United States' Davis Cup tie in Switzerland.
Fish has been absent from the ATP World Tour since early April, giving the explanation of "fatigue" for withdrawing from tournaments.
Speaking from his home in Los Angeles, where he was recovering from a two-hour electrophysiology procedure at a nearby hospital on Wednesday to correct the wiring in his heart, Fish said in a telephone interview with USA Today: "It felt like my heart was going to jump out of my chest. It has been so scary.
"During days, I'm totally fine. I can track it and work out fine. But every time I would go to bed my mind would start racing. Is this going to happen tonight? Is this going to be another night like that? It was super hard to go to sleep."
Fish does not plan to be sidelined for long, though.
Fine
He insisted the problem was now fixed and expressed his hope to be back in time for the third grand slam event of the year at Wimbledon.
"It might be quick, but I could just go over there and take my lumps and get going," he said.
"I want to stress that I'm good now. I'm fine. They've fixed the problem. I don't want people to think I missed the French Open because I didn't want to go because I was just tired. That's just not the case.
"Look, I'm still in the top 10 in the world and still the number one American. This is still a very fun time for me. I don't want to sit on my ass while I'm 10 in the world."