Roger Federer believes Andy Murray can be the next world No 1
Roger Federer is tipping Andy Murray to replace him as world No 1.
Last Updated: 07/10/12 3:46pm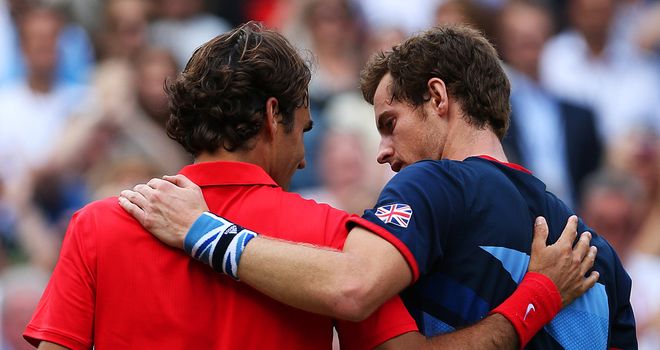 Murray became Britain's first men's singles Grand Slam champion since the 1930s when he won the US Open last month.
And he also beat Federer in the Olympic gold medal showdown, having lost to the Swiss legend in the Wimbledon final a month before.
Federer said: "He's saying the right things. He has results that back up his chances to become world No 1, maybe even at the end of the year, maybe at the beginning of the next year.
"His next nine months are going to be extremely interesting to follow.
"His reaction right after not winning Wimbledon against me was amazing, coming back and winning the Olympics, still battling it out through Toronto and Cincinnati, then bringing the victory home, his first Grand Slam, at the US Open.
"I was very impressed, great to see."
Murray is currently ranked third in the world behind Federer and Novak Djokovic and he would need an unlikely sequence of results to reach the No 1 spot this year.
There has never been a British world No 1 under the current ranking system, launched in 1973, but Federer said Murray's recent run of victories would give him a major boost.
"I'm sure it's going to give him confidence for what's to come, then of course it is going to have maybe an impact in the future.
"But overall he has some control over that himself now, and I hope for him he can achieve it eventually."