Victoria Azarenka is looking to end her year with a flourish after winning in China
Victoria Azarenka is planning to end her year with a flourish after ending a seven-month drought in China.
Last Updated: 08/10/12 9:33am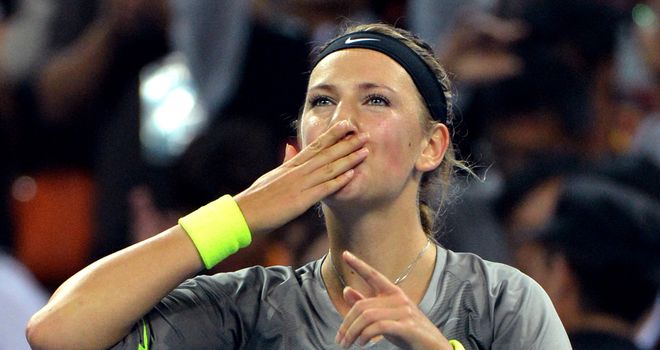 The Belarusian crushed Maria Sharapova 6-3 6-1 in Sunday's final to seal her fifth title of the campaign.
The world number one had a storming start to the year, winning her first 26 matches that incorporated a first Grand Slam victory in Melbourne.
She came up short in three finals since winning four titles earlier in the season, but is now focusing on her final events of the year in Linz and then the WTA Tour finals in Istanbul.
"I have two more tournaments to play. It's going to be about 10 more matches, so I'm looking forward to maximizing that potential in all of them," Azarenka said. "It's just going to be the last two pushes.
"I'm actually really happy that in the end of the year I am still able to have that determination I had in the beginning of the year and the desire to go out there and win and show my best tennis, to progress throughout difficult times physically and mentally."