Andy Murray may play for Britain in Davis Cup tie with Russia
Andy Murray could play for Great Britain in the Davis Cup for the first time in 18 months next year.
Last Updated: 09/10/12 7:09am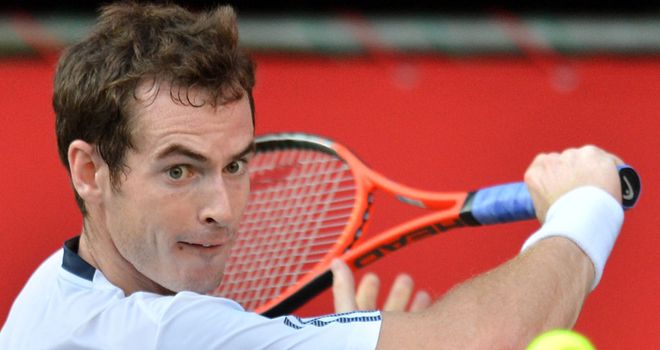 Britain have a tough home tie with Russia as they bid to return to the World Group and the US Open champion confirmed he has held talks with captain Leon Smith about returning to the team.
"As with all of the Davis Cup matches, I've always said that I would like to play when it's do-able," Murray told the Independent.
"I spoke to Leon... we had a pretty long discussion. We spoke about a number of different things with regards to the tie.
"We're going to chat again early next year to make a final decision on it. But it will be an exciting match, probably one of the biggest Davis Cup ties that I will have been involved in. Russia are a top tennis team, so it would be good to play in it."
Murray has meanwhile flown to China to defend the Shanghai Masters title he has won in the past two years.
As third seed - behind Roger Federer and Novak Djokovic - he was given a bye in the first round and in the second round will play Florian Mayer.
Gilles Simon and John Isner potentially stand in his way before a probable semi-final with Federer.
Murray reached the semi-finals of the Japan Open last week where he was beaten by Milos Raonic, and he says he will have to adapt quickly to very different conditions in Shanghai.
"The court in Tokyo is quicker but the balls are extremely heavy and hard, so it feels like you can really rip the ball and it doesn't fly on you; whereas the balls that they use in Shanghai are very light and the court is very gritty, very slow," he said.