Andy Murray points to aggressive tactics in beating Roger Federer in Shanghai Masters
Andy Murray says an aggressive approach was the key to beating Roger Federer and making another Shanghai Masters final.
Last Updated: 13/10/12 6:07pm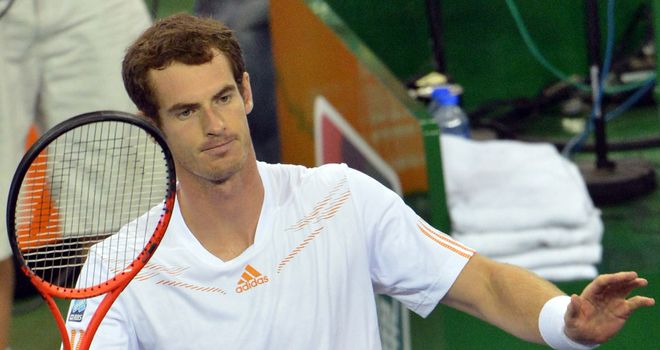 Aggressive groundstrokes but, more importantly, aggressive intent on the Federer serve was key for Murray in his 6-4 6-4 victory that out him into the final against Novak Djokovic on Sunday.
"He didn't serve that well for him tonight, so I was able to be very aggressive on his second serve," Murray said on www.atpworldtour.com.
"He maybe slowed down his first serve a little bit, so I was able to take a few more chances. Obviously that helped.
"I went for it, like I did the past few times I played against him, and it worked tonight. When you're beating the best player of all time probably, it's obviously going to be special."
Murray has now won all 12 matches he has played in Shanghai after winning the last two editions of the event, but he knows he faces a tough task against Djokovic in a repeat of their titanic US Open tussle.
"I've known him for 14, 15 years now," said Murray. "We've obviously had some incredibly tough matches which can maybe test a friendship.
"But we've always been I think pretty respectful of each other."
Federer admitted that he was beaten by the better man on Saturday, with his overall game just not good enough for an in-form Murray.
"Overall Andy was just the better player and he deserved to win at the end really," Federer said. "You'll pay the price by having an average game like that against a top guy like Andy."