Victoria Azarenka believes she has become a much more mature tennis player
Tennis ace Victoria Azarenka believes she has become a 'much more mature player' after her break-through year.
Last Updated: 28/10/12 10:04pm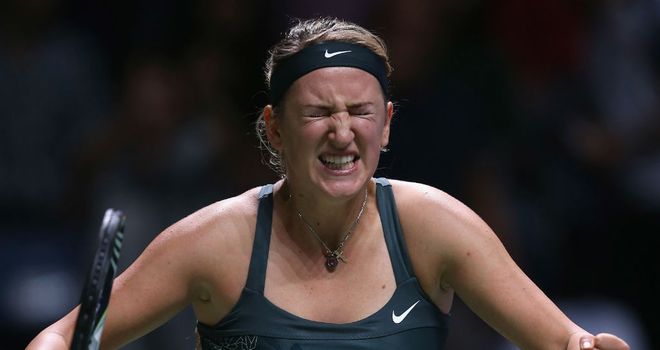 In 2012 Azarenka won her first Grand Slam title, the Australian Open in Melbourne, climbed to world number one for the first time, then lost the top spot to Maria Sharapova before regaining it before the end of the season.
Azarenka feels that she has changed herself not only as a tennis player, but as a character.
She said: "I finished the year with a different....I am a different person. Not different person, but a much more mature person, a much more mature player, and I am very proud of that too.
"The whole year was a lot of learning experience, trying new things and taking the whole journey with the good and the tough, and a few bads.
"But I didn't have many of those. I cannot complain this year. I take it all. It gives me great pleasure from this moment to enjoy my three weeks (holiday) and be happy about it."
She added she is 'really proud' of what she has achieved, despite not finishing 2012 by reaching Sunday's final of the WTA Championships after losing to a fiercely determined Sharapova in the last four.
"I started the year with number three (ranking) and I finished with number one. In numbers it doesn't seem like a huge jump, but we all know in reality it's a pretty big difference," she said.
"When I left the court (here in Istanbul) I felt that the crowd was supporting so much, and they appreciated...I kind of felt like they appreciated my whole year, what I did. It was amazing."