Andy Murray worried future ATP Tour schedule will be too demanding
Andy Murray has raised concerns over the ATP Tour schedule should the World Tour Finals leave London after 2013.
Last Updated: 29/10/12 8:08pm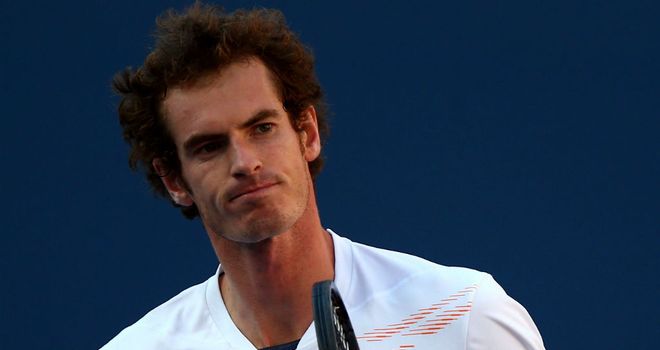 The much-maligned schedule has attracted criticism from a number of top players and it has once again become the topic of debate as the 2012 season draws to a close.
Roger Federer has been forced to pull out of the ongoing Paris Masters due to a niggle, while Murray himself sat out the recent ATP Swiss Indoors due to a back complaint.
The last two qualification places at the season-ending event in London are still up for grabs, but Murray believes the demands on players will be too great if the 02 Arena hosts the showpiece for a final time next year.
He said: "With the way the schedule is just now, I think when the Tour Finals moves from London to a different continent I think there are big issues potentially with that.
"Guys (who could qualify seven, eight or nine) are not going to fly all the way to a different continent if there is a chance you're not going to get in (the year-end event), not find out until Sunday probably and potentially have to play on Tuesday."
Focus
The World Tour Finals are to stay in London at least until 2013 but the venue thereafter is subject to big-money negotiations.
US Open champion Murray believes that not having a traditional rest week before the season-ending event is making life complicated.
He added: "It's probably going to affect a couple of the tournaments, but that's what happens when you take a couple of weeks off the Tour. It's never going to be perfect.
"Basel, Valencia (the same week), and Paris and having a week off and then playing the Tour Finals is fine. But it's going to be tough to play all three back to back with obviously most guys' main priority wanting to be fresh for the finals."
Murray his dismissed any fitness fears ahead of the Paris Masters and World Tour Finals after taking a two-week break following his Shanghai Masters final defeat to Novak Djokovic.
"I had a full week rest after Shanghai, which I needed," said the Olympic champion, who admits that his focus is on the London week after failing to complete a year ago due to injury.
"I just started to build up my training gradually. We came here on Friday so I have had pretty decent preparation for the tournament, which is good.
"I picked up a bug on the way to Asia and still didn't get rid of it until a few days after I got back. It was important to rest.
"Now I feel better coming to Paris than I did last year."