Andy Murray believes there is a need for stricter doping tests in tennis
Andy Murray has suggested there should be more out-of-competition testing for drugs in tennis.
Last Updated: 30/10/12 5:55pm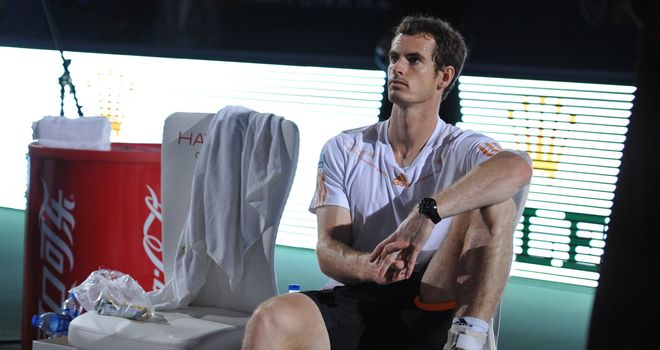 The world No 3 has previously expressed a dislike of random testing but, following the revelations about Lance Armstrong which rocked the world of cycling, he admits a need for greater stringency.
"The out-of-competition stuff could probably get better," the Scot, 25, told the Daily Mail as he prepares for this week's Paris Masters.
"When we're in December, when people are training and setting their bases, it would be good to do more around that time.
"I've probably had four or five blood tests this year, but a lot more urine, so it's obviously completely necessary when you hear things like about Armstrong.
"It's a shame for their sport but how they managed to get away with it was incredible, for so long.
"The one thing I would say with a sport like cycling is it's purely physical, there's very little skill involved in the Tour de France.
"It is the power, how many watts you're producing, whereas with tennis you can't learn the skill by taking a drug.
"I think tennis at the top level has been pretty clean compared to most sports. But that isn't to say more can't be done to make 100% sure there are no issues."