Andy Murray unsure whether Paris Masters exit wil help him at ATP World Tour Finals
Andy Murray says "time will tell" if his early exit at the Paris Masters will benefit his World Tour Finals campaign.
Last Updated: 02/11/12 6:44am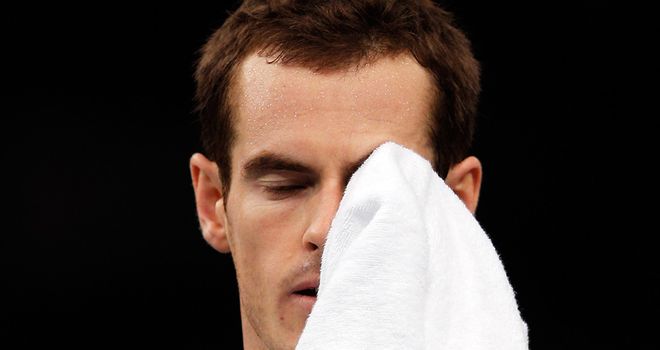 The final of the Paris event is scheduled for Sunday, one day before the ATP's season-ending showpiece gets underway at the O2 Arena in London.
Roger Federer pulled out of this week's tournament due to the hectic turnaround, while Murray, Novak Djokovic and Juan Martin del Potro all exited earlier than expected.
And the British No. 1, who was beaten in three sets by Poland's Jerzy Janowicz on Thursday, says there are pros and cons to having the extra days off.
Murray said: "Only time will tell really. A lot of the players will have had slightly different run-ins to the O2. Obviously me and Novak lost early this week; Roger didn't play, and then I think the rest of the guys are still in here.
"You never know, maybe the guys that go deep here they'll have confidence from having a good tournament. But they may arrive a little bit later and might take a while to get used to the conditions.
"I'll be in London tonight. I'll have some rest and I'll come back to practise on Saturday."
Murray took an early lead against Janowicz and squandered a match point in the second set before his Polish opponent turned things around.
He added: "He played aggressive. He moves pretty good, serves very well. He's unpredictable. When you're on your serve (with a match point) you must close the match."
World No. 69 Janowicz could barely believe he had managed to beat his more decorated opponent.
"This was the most unbelievable day in my life. I beat the Olympic champion, US Open champion. I beat Andy Murray," Janowicz said.
"It's an unbelievable feeling for me. I feel like in a few minutes I'm going to wake up and it's going to be everything gone.
"I don't know actually what I'm supposed to say because it's really hard to describe this feeling. It's not easy for me to believe what actually happened."