Novak Djokovic is hoping a long year will not catch up with him at the ATP World Finals
Novak Djokovic was not exactly exuding confidence ahead of the ATP World Tour Finals in London starting on Monday.
Last Updated: 05/11/12 4:10pm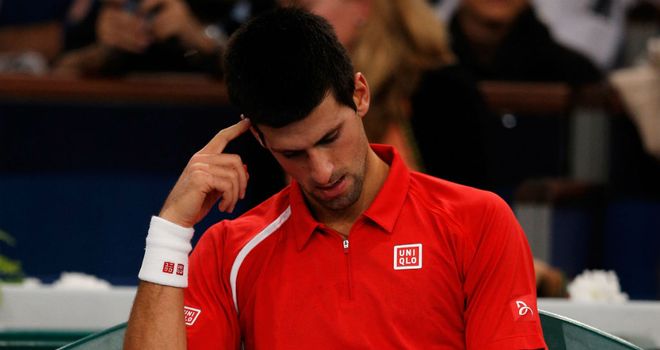 The Serb, who re-takes the world No 1 spot from Roger Federer this week, is looking to end another successful year on a high.
Djokovic has won five titles, including a third Australian Open, but admits the gruelling schedule is starting to take its toll.
"I want to give my best and at this moment I'm trying to be as optimistic as possible," he said.
"It's expected to not always be on your top form and especially at this time of year the effects of the long season can influence you physically and mentally also, but as I said, this is a very important tournament.
"I definitely want to do well, find the mental and physical strength to perform my best and we'll see if that best will be good enough."
As well as a weary body, reports from Serbia have said the 25-year-old's father was ill, an issue Djokovic was not keen to elaborate on.
"It's not the right moment for me to be talking about these things, I just want to talk about the tennis tournament."