Roger Federer happy to back in London at end of memorable 2012 season
Roger Federer hopes London will remain a happy hunting ground after adding to his list of wins in the city this year.
Last Updated: 06/11/12 4:52pm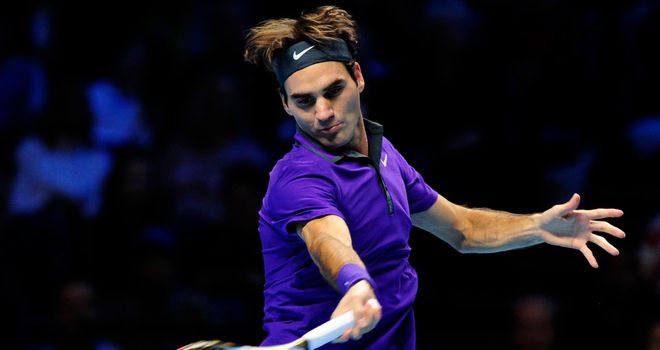 The 17-time grand slam champion began his campaign at the O2 Arena, where he is chasing a third straight title, with a 6-3 6-1 victory.
Federer has already won Wimbledon and reached the final of the Olympics at the All England Club and is happy to be back in familiar territory.
"I'm very happy to be playing so well and being back in London is amazing," he told Sky Sports.
"It's the third time already this year and the other two were amazing experiences so I hope something similar will happen this week. I'm happy I played so well because Janko is a great player."
The Swiss player won his 17th grand slam title at Wimbledon in July, his first major title in two and a half years.
He added: "It was obviously amazing to win again and get back to world No. 1 in the process, which is a dream come true for any tennis player.
"I had a great summer, I gave everything I had and it was great that it worked at the end. To get silver (at the Olympics) a few weeks later was amazing too.
"It was a great season but it's not over yet and hopefully I can keep it up here."