Leon Smith backs Andy Murray to put personal goals before Davis Cup
Andy Murray should prioritise getting to world No 1 ahead of Davis Cup duty, according to Great Britain's captain.
Last Updated: 09/11/12 8:04am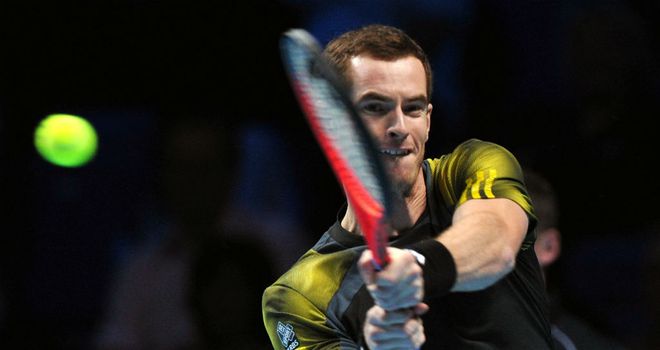 The Scot missed both Britain's 2012 ties to focus on becoming a grand slam winner, a target he achieved at September's US Open.
Murray is yet to make himself available for April's Europe/Africa Zone Group I contest with Russia and, according to Leon Smith, the world No 3 would have a bigger impact on British tennis if he reached top spot in the rankings.
Smith said: "I had a really positive conversation with him and we talked about all things Davis Cup, not just about that tie itself. I left there clear on some of the things we can look at to help it fit with his schedule.
"But the way the top three and four are, it's such fine lines in terms of becoming a slam champion or number one in the world, which is obviously a goal. I'd still rather him do that.
"Yes we want him playing Davis Cup, and it would be great to do both, but what he did at the US Open is clearly a massive boost for the whole sport."
British No 2 Josh Goodall is ranked 236 and the frustration for Smith - and Murray - is that the country's strength in doubles would make them genuine Davis Cup contenders if a reliable second singles player could be found.
Smith said: "It is up to the players to step up. The rankings don't lie. It's not unthinkable, if we could try somehow to get a second player, that we could go on and try to win the competition at some point."