Andy Murray says he was in a 'tough scenario' in his match with Jo-Wilfried Tsonga
Andy Murray admitted the qualification scenarios at the O2 left him in a strange situation against Jo-Wilfried Tsonga.
Last Updated: 10/11/12 8:47am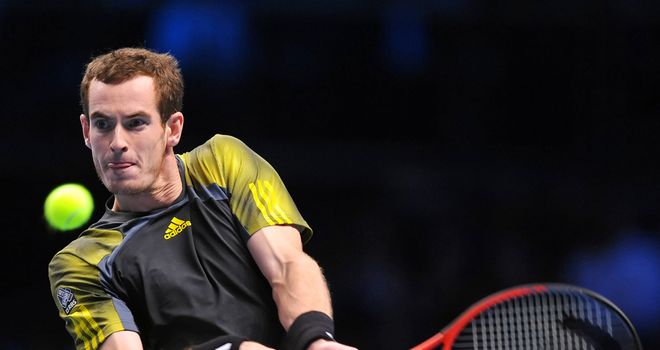 The third seed knew that he only needed to win one set to qualify for the last four but came through to take a 6-2 7-6 (7-3) win against his French opponent.
After he had taken the first set the result of the match became somewhat irrelevant as it was impossible to topple Novak Djokovic from the Group A summit and with the pressure off the standard of tennis improved.
"It's quite a tough scenario when you know if you lose in straight sets he is in," Murray told Sky Sports.
"I needed to win one set so I was lucky I got off to a good start and then, at the end of the second set, there was some good tennis and long rallies. That was nice."
In the in the semi-finals Murray is likely to face six-time winner Roger Federer, who will face Juan Martin Del Potro in his final Group B game on Saturday.
But Murray says it is still possible for the Argentine to cause an upset and top the group.
He added: "You never know, Juan and Roger have had some good matches this year. Juan lost a couple of close ones earlier in the year, he was up a couple of sets in the French Open.
"They played at the Olympics in the semis and it was like 17-15 in the third set and then Juan won in the final in Basel.
"Who knows? But there is less pressure on Roger that is for sure because he is already through."