Roger Federer turn thought to next season after ATP Tour Final defeat
Roger Federer insists he will me more motivated than ever to compete next season.
Last Updated: 13/11/12 3:17pm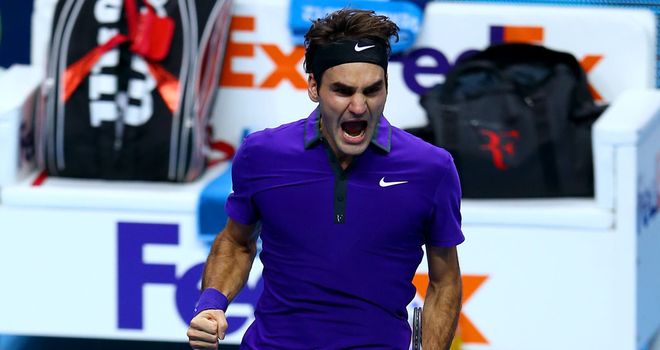 The 31-year-old narrowly failed to win his third title in a row at the Barclays ATP World Tour Finals as he lost 7-6 (8/6) 7-5 to world number one Novak Djokovic at London's O2 Arena.
Despite being six years older than Djokovic and Andy Murray and five years older than Rafael Nadal, he is committed as ever to the sport.
Federer said: "I think it's the love for the game, the appreciation I get from the crowds, I guess playing for records from time to time, playing against different types of generations and playing styles.
"I think you need inspiration, motivation from different angles to keep you going because it isn't that simple just to wake up every morning and go for another travel around the world, another practice, another fitness workout, another stretch.
He added: "It's part of the puzzle that makes me motivated, trying to play against them. But Novak, Andy and Rafa are not the only guys out there. I'm trying to play against many other guys.
"I love playing against particularly young guys just because to many sometimes I'm an idol, which is very strange to me, to be honest.
"But it's nice seeing them grow, see what the next generation comes up with. So, for me, that would suffice as well."