Ivan Lendl wants to remain as Andy Murray's coach for the rest of the Scot's career
Ivan Lendl is keen to coach Andy Murray for the rest of the Scot's career - suggesting the best is yet to come
Last Updated: 16/11/12 8:33pm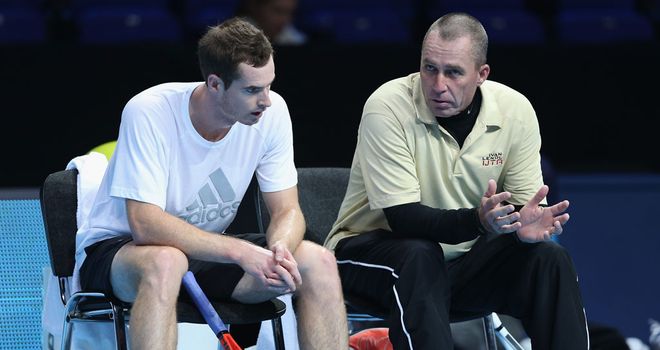 Lendl inspired Murray to his first Grand Slam success when the 25-year-old claimed the US Open title in September, hot on the heels of an Olympic gold medal in the singles at London 2012.
The Czech, who like his pupil, lost four major finals in a row before tasting victory at the fifth attempt, is confident this is just the start - but would not put a figure on the number of titles Murray can win.
Lendl said: "As long as it works for both of us, I can see myself being with him for the rest of his career.
"I have a lot of plans where I would like to see Andy end up with his game. I think (he can achieve) a lot more.
"I'm not going to say a number of Grand Slams, I'm just going to say where Andy is now.
"I take point A - when we started working - now he's at point B, and when I envisage (where he can get to) I would say he's about 20% there."
The Grand Slam title Murray covets above all others is his home tournament of Wimbledon, where he lost to Roger Federer in this year's final, prompting a tearful reaction from the Briton.
Lendl added: "He has quite a few years left in him and he's going to give it a crack.
"As you know in sport, you cannot predict, you can only anticipate - both Andy and I would be disappointed if at the end of the day he does not win."