Alex Corretja defends selecting Nicolas Almagro in Davis Cup decider
Spain captain Alex Corretja has defended his decision to pick Nicolas Almagro for the Davis Cup final decider.
Last Updated: 19/11/12 1:38pm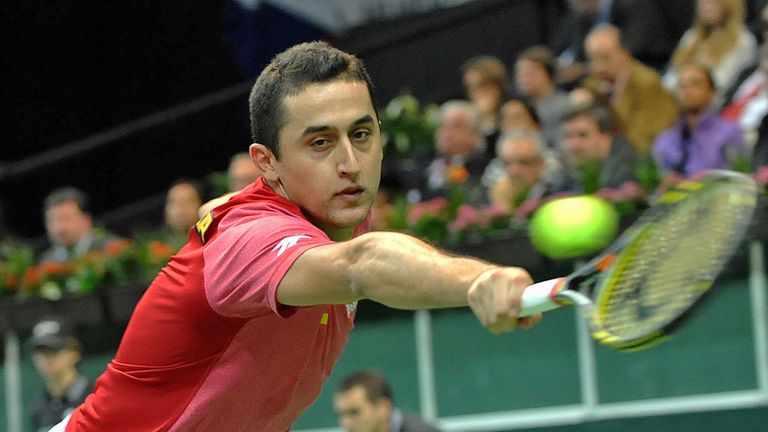 Almagro was beaten by Radek Stepanek in the decisive singles rubber as the Czech Republic won the final 3-2.
The world No 11 went down in four sets to the Czech veteran, turning in an error-strewn performance.
Corretja has come under criticism for picking clay court specialist Almagro for the last match rather than Feliciano Lopez, whose big serve would have been better suited to the fast indoor courts in Prague's O2 arena.
Lopez himself said he was surprised not to be given the nod but Corretja said he had no doubt he had made the right choice and would choose Almagro over Lopez again.
"I don't think I made a mistake and I don't think we lost the tie because Nico Almagro played," Corretja told Spanish radio station Cadena Ser.
"Having seen the way Almagro played on Friday I still believe that he was the right person to play the final rubber.
"Who knows if a different player would have been any better? Nobody. I am a fan of Feliciano Lopez in the sense that he has given a huge amount to the Davis Cup team.
"He's an excellent team-mate and an excellent friend and an excellent Davis Cup player and an excellent player on those courts but I have a huge number of reasons why I think Almagro had to play.
"If we played Czech Republic again tomorrow I would choose the same four players."
Lopez said: "Alex is there to take these kinds of decisions, they are not easy and you have to respect them.
"But on a technical level I don't understand it. I thought I was going to play because this surface suits me very well."