Jonny Marray admits Wimbledon doubles defence may be with new partner
Wimbledon doubles champion Jonny Marray admits he may not reform his partnership with Freddie Nielsen next summer.
Last Updated: 06/12/12 10:23am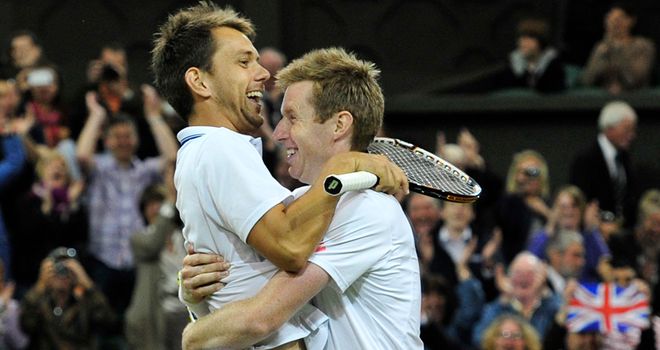 The Sheffield star teamed up with the Dane in stunning fashion last season to win the Wimbledon title.
But Nielsen is now concentrating on his singles career and Marray will play with the Brazilian Andre Sa at the Australian Open.
He starts his season in Doha where he will partner American Dustin Brown.
Marray told Tennis Space: "Andre's daughter's birthday is in the first week of the year so he's coming out for either Auckland or Sydney, and then we'll also play at the Australian Open.
"For the first one in Doha, I'm playing with Dustin Brown, who I played with at the start of last year. But I'm looking to play with Andre, hopefully with a view to playing together for the rest of the year."
Asked if he would make an exception at Wimbledon and re-form his partnership with Nielsen, he said: "I think there is, maybe. It depends how things go.
"We both like playing on grass. After this year, it would be silly not to, almost. It depends how things go, you never know. Hopefully, I'd like to have done well with Andre and still be playing with the same person, week in, week out, but you never know.
"If things don't work out, I'm sure Freddie will definitely be playing that one (Wimbledon) - he won't be playing a different singles tournament that week, so, I think there is a possibility. We'll just have to see how it goes."