Elena Baltacha not ready to retire yet and hoping to be back in March
Elena Baltacha hopes to return from serious injury in March and would like to play on for another two seasons.
Last Updated: 13/12/12 1:41pm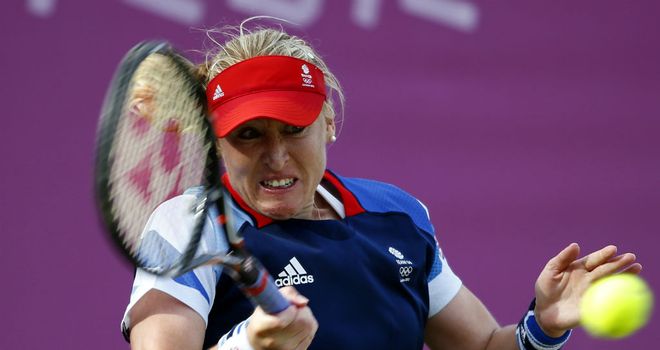 Baltacha had surgery on her foot back in October and by the time she comes back - probably in Indian Wells - she will not have played a competitive match since the Olympic Games.
She has slipped to 173 in the world but has a projected ranking of 103 which will qualify her for the Grand Slam tournaments when she comes back.
"My motivation to come back is that I think I've still got two or three more years," Baltacha said.
"I don't think having that last match at the Olympics against Ana [Ivanovic] was the right time to pack it in. To be honest, I really needed that break. I didn't realise how exhausted I was, mentally and emotionally, and I hit a wall.
"Having the six months off, doing a bit of coaching with my Academy girls, really made me realise where I fell short as a player. Not seeing it as a player but as a coach, it made me realise where I struggled as a player and what I needed to do.
"I'm not ruling anything out but I'm not going into it thinking, 'I have to be number one.' If I come back and I'm not, I'm still going to be very happy with what I've achieved - being top 50 two years on the trot, all my top-10 wins - I will always be very, very proud of what I achieved.
"If it doesn't happen then that's just the way it is, but if I do, absolutely fantastic."