US Open moves men's singles final to Monday for first time
The men's US Open finals will be played on a Monday in 2013 and the women's final on Sunday.
Last Updated: 17/12/12 12:23pm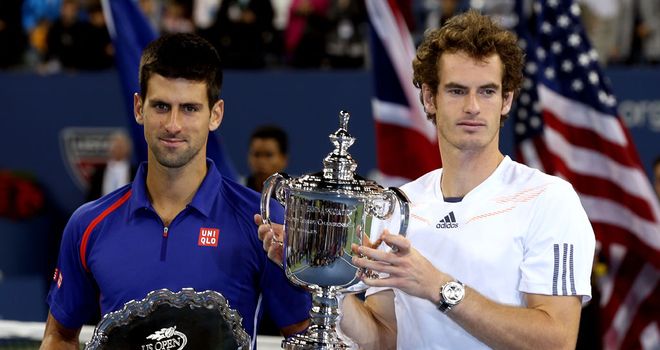 The tournament is building in a day of rest for the first time but it will only be for next year - a decision about 2014 and beyond will probably come after the 2013 tournament.
Rain forced the USTA to postpone the men's final from its scheduled Sunday slot to Monday in each of the last five years.
Some top male players complained that the US Open was the sport's only major tournament that put their semi-finals and final on consecutive days.
Friday's moves end the tradition of what the US Open has called "Super Saturday" since 1984, with both men's semi-finals and the women's final all on that day's schedule at Flushing Meadows, followed by the men's final on Sunday.
Wimbledon, the French Open and Australian Open follow another pattern: Women's semi-finals on Thursday, men's semi-finals on Friday, women's final on Saturday, men's final on Sunday.
As part of the new schedule, the USTA is scrapping its Saturday night session in 2013; the women's final had been played at night since 2001.
Now the women's final will be in the old men's final time slot, at 4 pm on Sunday afternoon and the men's final will be at 5pm on September 9.
USTA spokesman Chris Widmaier said: "We listened to the players and understood we needed to accommodate their request for an extra day of rest between the semi-finals and final. The USTA reached out to many of the top players, player agents as well as the respective tours."
Reigning champion Andy Murray said: "I'm pleased that the USTA has modified the US Open schedule to include a day of rest between the semi-finals and final.
"Together with the prize money increase, it's good that they've taken on board the players' concerns."