Rafael Nadal out of Abu Dhabi comeback tournament with illness
Rafael Nadal has been forced to delay his return to competitive tennis because of a stomach bug.
Last Updated: 25/12/12 4:49pm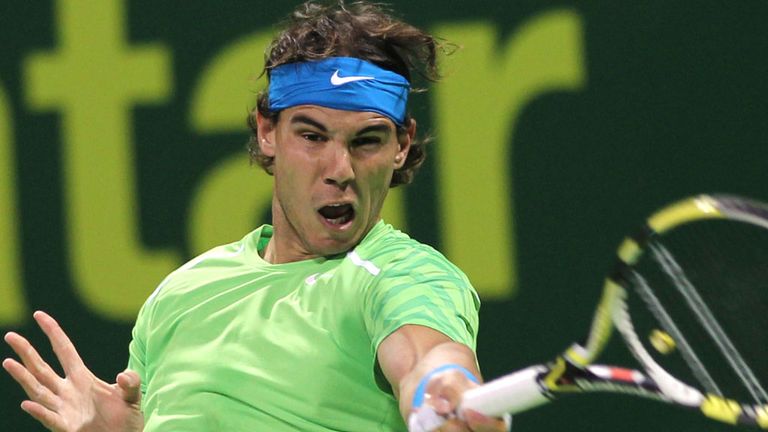 Nadal was due to come back after seven months out with a recurring knee injury in Abu Dhabi on 27 December.
The former world No 1 has not played since being knocked out of Wimbledon in June by Lukas Rosol.
He said last week that he was not expecting to be back to 100% until the clay-court season and the illness will not help his lowly early-year position.
Nadal said on his Facebook page that 'everything had been prepared' but that his doctors told him his body needed to be rested to fight the virus.
The 26-year-old is still expected to play in Doha next week.
"I am really sorry but I cannot compete this year in Abu Dhabi," wrote the seven-time French Open champion, presently ranked No 4 in the world.
"My recovery has gone well - my knees are better. Everything was ready and I was really eager to return to competition, but the doctors have forbidden me to participate in Abu Dhabi because of a viral infection of the stomach which has provoked a fever.
"I'm sorry for my fans in the Emirates and throughout the world. I hope to be there the coming year.