Andy Murray in relaxed frame of mind after shedding nearly-man tag
Andy Murray admits he feels under less pressure as he approaches the Australian Open after ending his Grand Slam duck.
Last Updated: 27/12/12 1:28pm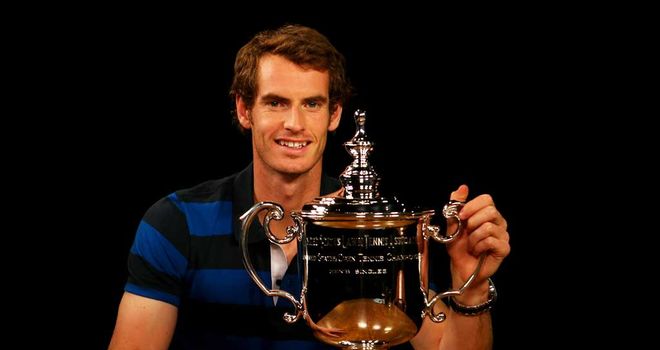 The Scot had lost four Grand Slam finals but broke that run with a five-set victory over Novak Djokovic at Flushing Meadows in September.
And Murray returns to action at the Mubadala World Tennis Championship in Abu Dhabi today - where he takes on Jarkko Tipsarevic - in a positive frame of mind.
"In the last three, four or five years there has been significant pressure in my mind, and now I feel more relaxed and relieved after winning the U.S. Open," Murray said.
"So, I think from my side, I hope to take the pressure off myself and be able to play a little bit more relaxed and I hope to repeat my Grand Slam win.
"I don't know how I will feel going into the first round of Australian Open, so it will be a new feeling for me and I just have to deal with it."
Murray's best year to date - he also won the Olympic gold medal - began when he hired Ivan Lendl as his coach last New Year's Eve and he credits the eight-time Grand Slam champion with helping to transform his fortunes from nearly-man to Grand Slam winner.
"He helped with a lot of small things; you know, technical things, small mental and psychological things and small physical things as well as tactical things," Murray said.
"A lot of those small things add up to five to 10 per cent to my game, and that was what I needed to find to make it past the last hurdle and win one of the major tournaments.
"I have enjoyed working with him a lot. It is turning out well, so I hope it continues."
And after losing in last year's Wimbledon final, he already has half an eye on going one better in SW19 next year.
He added: "Every year when Wimbledon comes around I'm desperate to win and do well. It's an incredibly tough event and a lot of pressure during that time of the year."