Serena seeks more slam success following foot surgery
Serena Williams is not planning to retire and says she intends to win more Grand Slam titles during 2013.
Last Updated: 28/12/12 11:12am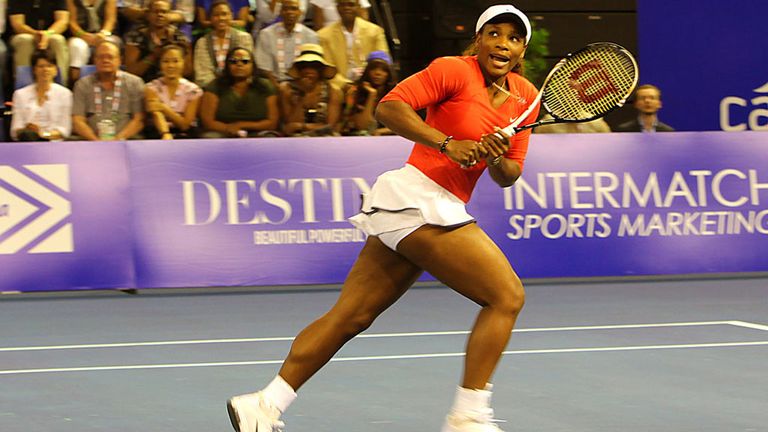 After a slow start to this year, the 31-year-old American enjoyed a golden summer and autumn winning four of the game's biggest titles - Wimbledon, Olympic Games gold, US Open and WTA Championships.
She ended the season by winning 31 of her last 32 matches - her only defeat came against Angelique Kerber in Cincinnati - to bring her tally of WTA Tour singles titles to 46 and her career prize money to more than $40m.
Williams has also recovered from recent foot surgery and opens her campaign at next week's Brisbane International where her biggest two rivals - Victoria Azarenka and Maria Sharapova - are also competing.
Looking ahead to next year, Williams said: "It feels great to be back in Brisbane. The foot is better. It is really good - it's come through fine."
As for her immediate future, she added: "I definitely think I can improve some more."
Williams has already won 15 Grand Slam singles titles, just three short of Martina Navratilova and Chris Evert and seven off Steffi Graf.
The only injury concern for the Brisbane organisers concerns Sharapova who was forced to withdraw from an exhibition match in South Korea this week because of a neck pain.
Tournament director Cameron Pearson said: "We are certainly looking forward to seeing Maria arrive.
"But her health is the most important thing so we want to see her fit enough to play."
Also taking part in the tournament are Caroline Wozniacki, Petra Kvitova, Kerber and Sara Errani.