Andy Murray narrowly avoided the wrath of his coach following a laboured win in Brisbane
Andy Murray narrowly avoided the wrath of coach Ivan Lendl following a 6-1 5-7 6-3 win over John Millman in Brisbane
Last Updated: 04/01/13 8:15am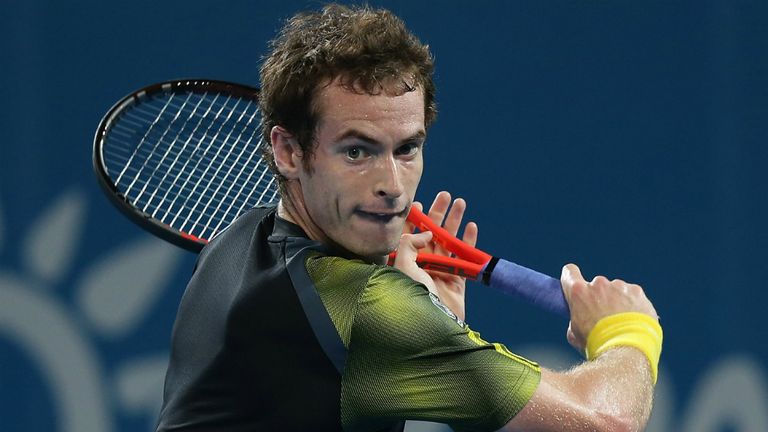 After the laboured win over the Australian, who is ranked 199 in the world, Murray revealed his coach had not even considered the possibility of an opening round loss on Thursday.
The US Open champion said: "He was obviously expecting me to come through, but it was very nearly a different story. The depth of the game now is so, so strong.
"None of the matches are easy. It was a bit different back in Ivan's day where they could kind of cruise a little bit the first couple rounds."
Murray was out of sorts in a tight second set, clutching at his back, thigh and shoulder, and although his class shone through, it was not one of his finest efforts.
"I had seen John's name before, but I hadn't seen him play," he said.
"I think it's important when you don't know how someone plays to find out about their character a little bit.
"He's very consistent...he can play quite a long way behind the baseline and doesn't take too many risks. And then, you know, he was going for absolute bombs and making them," he added.
The Scot said he was in good shape for his next assignment at Melbourne Park, from January 14, despite his stuttering display against Millman that had a sold-out crowd roaring for the Australian.
"It was great to play in an atmosphere like that for the first match of the year, to get back into the swing of playing in front of large and loud crowds," Murray said.
"There is obviously a lot of that at the Australian Open.
"No matter how much you practice, you can't replicate those sorts of atmospheres. It's important for me to play in them, especially in the beginning of the year. I wasn't too disappointed with the way I played tonight either, so it was a good, good first match for me."