Serena Williams says calendar-year Grand Slam was "incredible goal" ahead of Australian Open
Serena Williams admitted a calendar-year Grand Slam was "an incredible goal" ahead of this year's Australian Open.
Last Updated: 13/01/13 2:48pm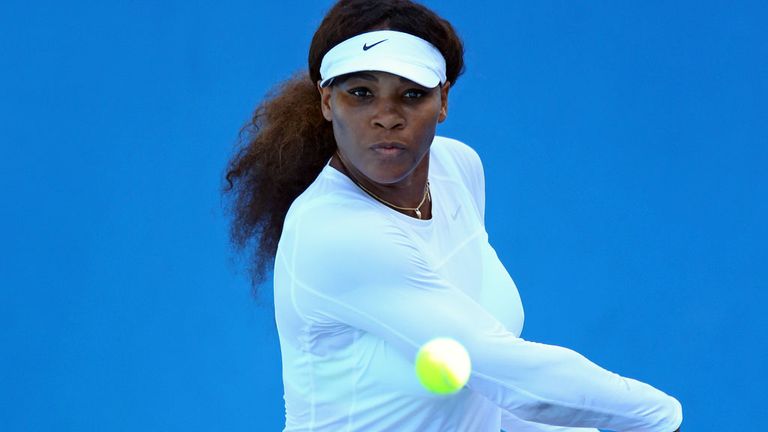 The 15-time major championship winner has only lost twice since April and has already claimed the Brisbane International this year, hinting she is in the form of her life at the age of 31.
The American has set her sights on winning all four major titles this year, which was last achieved by Steffi Graf in 1988.
Williams begins her quest against Romania's Edina Gallovits-Hall and she said: "That's an incredible goal. It hasn't been done since the eighties. I don't know if I can do it. Maybe someone else can. We'll see. But it's tough to say."
Williams also shied away from comparing her current run to earlier stages in her career, such as when she completed the non-calendar year 'Serena Slam' in 2002-2003.
Asked about whether this is the best she has ever played, the world number three added: "I feel like I'm just in the moment right now. For this moment, I'm playing well. I really hope I can keep it up and continue to play well."
She admitted that she enjoyed comparisons with compatriot Andre Agassi, who played some of his best tennis in the final stages of his career.
"Yeah, you know, I love Andre. He's a great guy. I think our careers have some similarities, maybe just a little bit. I was playing fabulous a decade ago, as well, as he was in his career," she said.
"It's not a bad person to be compared to. He's someone that definitely is historic and a great American tennis player."