Roger Federer advises Bernard Tomic to take things 'step-by-step'
Roger Federer has warned Bernard Tomic not to get 'too far ahead of himself' as he prepares for the Australian Open
Last Updated: 13/01/13 2:15pm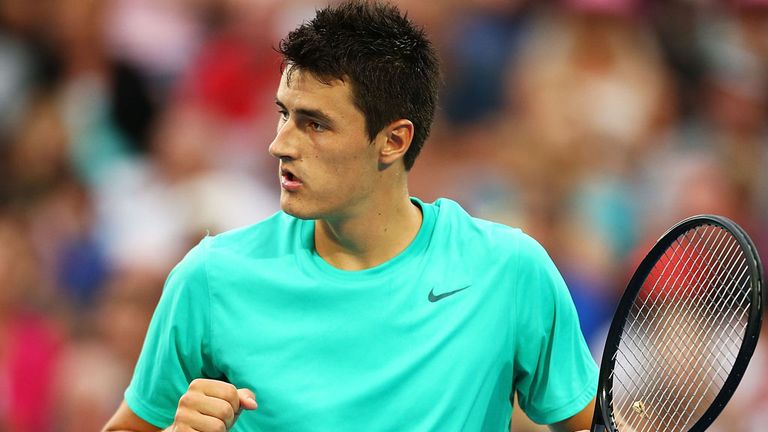 The 20-year-old resident of Monte Carlo is on a run of eight straight wins and, on Saturday, broke his title duck by securing the Sydney International with a victory over Kevin Anderson.
The triumph lifted Tomic 21 spots up the world ranking in to 43rd spot and the six-foot, five-inch player now says his target for 2013 is to reach the top-10.
However Federer, the No 2 seed and 17-time Grand Slam champion, says Tomic will find it difficult to reach such lofty heights so quickly.
The pair could face each other in the third round at Flinders Park and the 31-year-old Swiss star said: "I think we should go step-by-step, see how it goes.
"Let's speak in a year's time. Everybody wants to jump from 60 to 10 in a year. But it's hard to do. Ten is a big ask.
"Don't forget how tough the top 10 players are right now."
Tomic opens his account on home soil on Tuesday when he faces Argentina's Leonardo Mayer but Federer said he should not assume the pair will meet in the last 32, adding: "He's got his work cut out, you know, in the first few rounds.
"He will be making a mistake about thinking about me in the third round because he has to get there."