Heather Watson said she lacked energy as she struggled through in Melbourne
Heather Watson admitted she felt lacklustre as she battled past Alexandra Cadantu at the Australian Open.
Last Updated: 14/01/13 5:57pm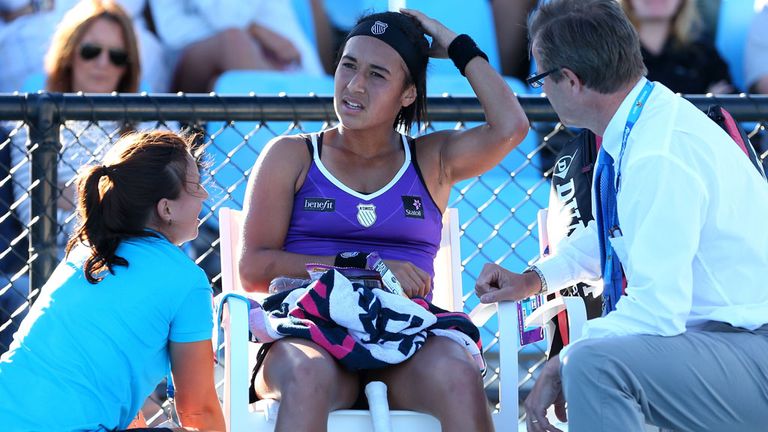 The British number one looked to be on her way out of the Melbourne event as she slumped to a set and break down.
However, a lengthy injury timeout in the second set for both players boosted Watson, who re-grouped to dominated the rest of the match and come through 2-6 6-3 6-2.
"It did help me," she said. "It gave me time to eat, get some fuel in me and just get recharged and motivated.
"At the beginning I definitely wasn't there, I wasn't playing well.
"I didn't have much energy today, I don't know what it was. I am going to see the doctor after."
When she started suffering from cramps after the restart, Watson knew she had to go for her shots to keep the points as short as possible.
"I knew I couldn't move," she added. "I couldn't be too tense so I just loosened up on everything and just hit it. I'm just so glad that I did cramp."