Andy Murray wary of 'aggressive' Australian Open opponent Robin Haase
Andy Murray launches his Australian Open campaign tonight expecting a tough challenge from Dutchman Robin Haase.
Last Updated: 14/01/13 10:25pm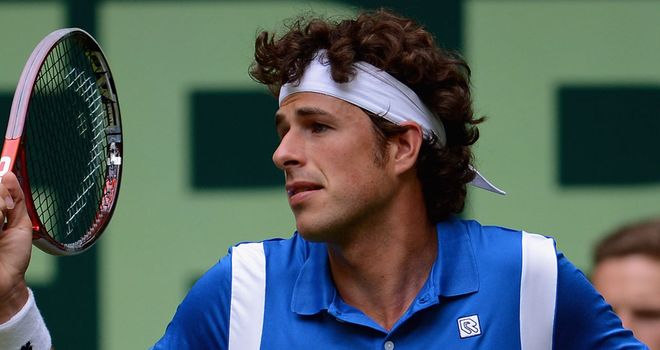 The pair have met twice before, most recently in the 2011 US Open where Murray had to battle back from two sets down to win a five-set epic.
And in their only other meeting, in Rotterdam in 2008, Haase won.
For the first time Murray is starting a major as a Grand Slam champion, and he is unsure how that will impact on him.
"I have no idea how I'm going to play here," he said. "I have no idea how I'm going to feel when I go on the court.
"I said I feel more relaxed but I don't know the day when I play my first match, I could be unbelievably nervous.
"I don't know what effect it will have on me until I'm put in that situation."
No player in the Open era has ever followed up his first Grand Slam title by winning the next one and Murray - who arrives in form after winning the Brisbane International - conceded it will be a tough ask to go back-to-back.
He said: "I know how hard these events are to win. If I don't win the Australian Open, I don't think it will be down to having won the US Open.
"It's down to the level of competition and how tough it is to win these events rather than what happened four or five months ago."
Haase, the world No 53, has a booming serve and powerful groundstrokes on both flanks - not the ideal first round opponent.
"He's a very good player, very talented," said Murray. "I had a tough match with him at the US Open, he likes playing on big courts.
"He tends to come out firing and going for big shots, playing extremely aggressive. So I'll need to be prepared for that.
"When I played him in New York it was a very, very tough match and I expect the same thing here."