Andy Murray will use his US Open experience to help him in the latter stages of the Melbourne tournament
Andy Murray says his US Open triumph will only prove an advantage in the latter stages of the Australian Open.
Last Updated: 16/01/13 12:35pm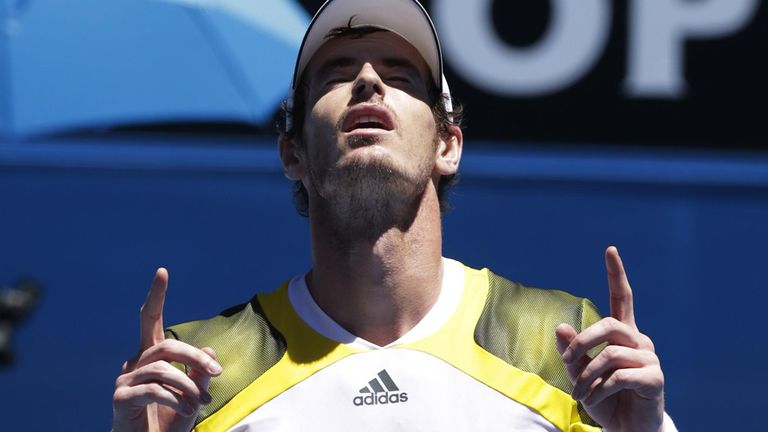 The British No 1 played his first round match on Tuesday, and admitted the one-sided nature of his 6-3, 6-1, 6-3 win over Robin Haase meant he did not have to draw on the experience he gained at the US Open just yet.
Murray said: "I think I will see the benefits of the win in New York if I get deep into a slam this year and when I'm playing against the top players.
"That's when I will be able to draw on that experience and use it in the right way.
"But I don't think it makes a huge amount of difference to how you feel at the beginning of events."
Memory
The Grand Slam champion has been asked to look back on his US Open win on a daily basis since arriving Down Under, and says he has no complaints on dwelling on the biggest moment of his career to date.
"It's not a bad thing," he said. "I've often had to look back at majors having lost in finals or tough semi-finals so it's nice to have that memory of having won one.
"But I'm focused on this event and I have trained really hard to get myself ready for it.
"So whether everyone else is still thinking about the US Open or not makes no difference to me."
The Scot will now face Portugal's No 1 Joao Sousa on Thursday morning, with the temperature expected to surpass 100F in Melbourne, and Murray is confident his demanding pre-season schedule has primed him for such conditions.
"You train hard and prepare the best you can and then see where it takes you when you get into the tough situations, the hard conditions," he added.
"Especially here, it can be extremely hot which it probably will be tomorrow. But I have trained hard to get ready for this event."
There have been suggestions Murray bulked up over the winter but he claimed his appearance was actually down to a change in clothing.
"Most of the weight I put on is in my legs but the t-shirt I am wearing is tighter," he said.
"It's not that I am any bigger in my upper body. It's just because of the tightness of the t-shirt that maybe it appears that way."