Novak Djokovic says tennis need not fear a Lance Armstrong-style drug scandal
World number one Novak Djokovic says tennis need not fear a doping scandal.
Last Updated: 18/01/13 10:30am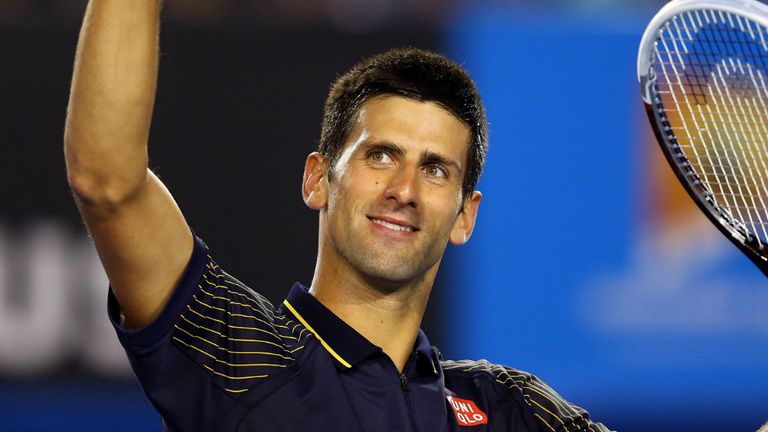 Drugs in sport was again thrust into the limelight following former cyclist Lance Armstrong's admission in a televised interview with Oprah Winfrey that he took performance-enhancing substances throughout much of his career.
Djokovic, 25, condemned Armstrong, saying he "should suffer for his lies", but insisted that tennis' current anti-doping procedures are sufficient.
"In tennis, at least from my perspective, it's really good," said the five-time grand slam champion.
"Anti-doping regulations are a little more strict in the sense you have to fill in the 'whereabouts documents' and you have to give an hour or two in every day of your life to say where you are.
"It gives them an opportunity to test you. I have nothing against the anti-doping federation testing me 10, 20, 30 times a year."
"In the last few years there have maybe been one or two cases but they were players outside the top 100. We are keeping this sport clean. We are working towards it."
The Serb did admit that blood testing had decreased recently but reiterated his support for a ramped-up drug programme.
"As many urine and blood samples they take the better," he said. "Then you're aware that it's a clean sport and everybody has the same treatment.
"Money should be invested in that direction because it's a safeguard for our sport."