Novak Djokovic salutes Stanislas Wawrinka after Melbourne thriller
Novak Djokovic admits his five-set marathon with Stanislas Wawrinka at the Australian Open "felt like a final."
Last Updated: 20/01/13 5:35pm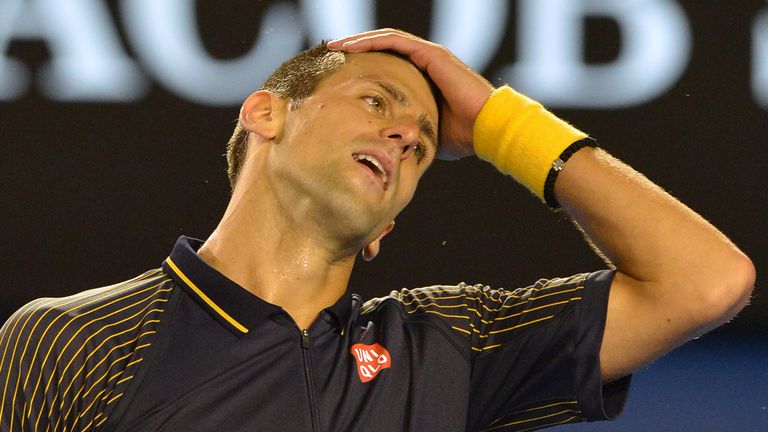 Djokovic looked in massive trouble at a set and 5-3 down, but he dug himself out of an almighty hole, winning 1-6 7-5 6-4 6-7 12-10 in a touch over five hours.
The world No 1, who is attempting to become the first man in the open era to win three successive Australian Open titles, needed all his famed resilience to hold off Wawrinka.
The Swiss played the match of his life, ripping dozens of stunning winners around the Rod Laver Arena - only to fall heartbreakingly short of a momentous victory.
"We are only halfway through the tournament but it felt like a final to me," said Djokovic, who will meet fifth seed Tomas Berdych in quarter-finals.
"He deserved equally to be a winner of this match. Tonight he showed his qualities. He was the aggressor on the court and I was just hanging in there trying to fight.
"I always believed I could win the match and I am absolutely thrilled to be in the next round. It certainly brings back memories of last year with Rafa Nadal (when he took five-and-a-half hours to win).
"It's really hard to find the words to describe the feeling we had tonight, especially in the fifth set."
Wawrinka, who left the court with tears in his eyes, was distraught after coming up short.
"I think it's the best match I've ever played," he said. "At the end I was really close and I was really sad to lose, it was a great disappointment for sure."