Andy Murray expecting a battle with Jeremy Chardy in Australian Open last eight
Andy Murray is expecting a tough match with Jeremy Chardy in the quarter-finals of the Australian Open.
Last Updated: 21/01/13 4:46pm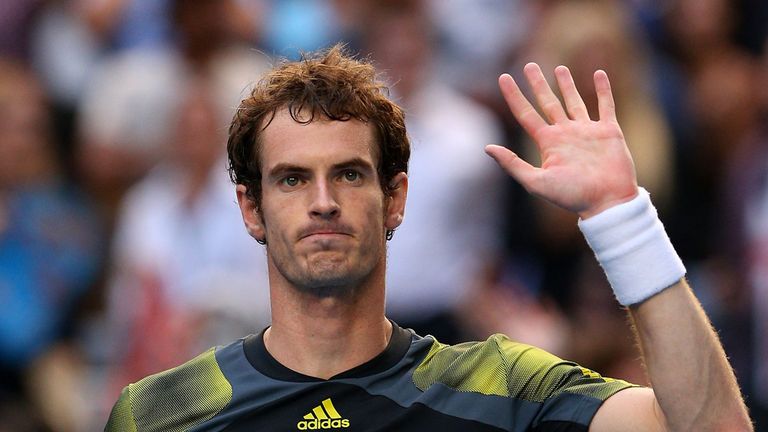 Murray cruised into the last eight with a 6-3 6-1 6-3 victory over Gilles Simon, and next up is another Frenchman in Chardy.
Chardy, the world No 36, beat Murray 6-4 6-4 in Cincinnati last year, and he has already picked up one major scalp in Melbourne, knocking out Juan Martin del Potro.
He booked a shot at Murray by beating Andreas Seppi, and the Scot - who beat Chardy in all four of their other meetings - is expecting to be tested.
"Chardy's had two very good wins. He beat Juan Martin Del Potro a couple of rounds ago and I lost to him the last time I played him in Cincinnati, so it will be a tough match," he said.
"I've played him quite a few times. We grew up around the same time in juniors. We know each other pretty well.
"The Cincinnati match was disappointing from my side. I normally play quite well against him. But he's playing good tennis. He's had some big wins this week. He serves well. He's very aggressive off his forehand. His backhand is his weaker side, for sure.
"He hits a lot of slice, doesn't come over it too much. He likes to come forward.
"He can be erratic. But when his game is on, like it's been the last few rounds, he's a very tough player to play because he doesn't give you too much rhythm. And, yeah, he really goes for it."
Murray barely broke sweat against Simon, who was clearly low on energy after edging five-set marathon with Gael Monfils in the previous round.
"I have to try and focus on my side of the court. He's one of the best movers on the tour and he was clearly struggling in his movement today," Murray said.
"It was tough, but that's what Grand Slam tennis is. The games are so physical nowadays and it was 8-6 in the fifth set the other day and nearly five hours, so it was tough for him.
"After the first few games, it didn't feel like that competitive. At this stage of a Grand Slam you're sort of geed up and prepared for a tough battle.
"That's why it becomes hard because the emotions aren't quite into it. You're not quite necessarily feeling pressure, but you're wanting to try to finish the match as quickly as possible."
Simon admitted his match against Monfils made his prospects of beating Murray slim.
"It was just difficult for me today. I just did all I could for the last two days to be able to play this one," he said.
"It was a painful hour-and-a-half on the court. Andy is a very good player so it's always very hard to beat him. Without being 100 percent you have almost no chance to do it."