Novak Djokovic delighted with performance as he advances to semi-finals in Melbourne
Novak Djokovic was thrilled with his performance after knocking out Tomas Berdych in the quarter-finals in Melbourne.
Last Updated: 23/01/13 12:03am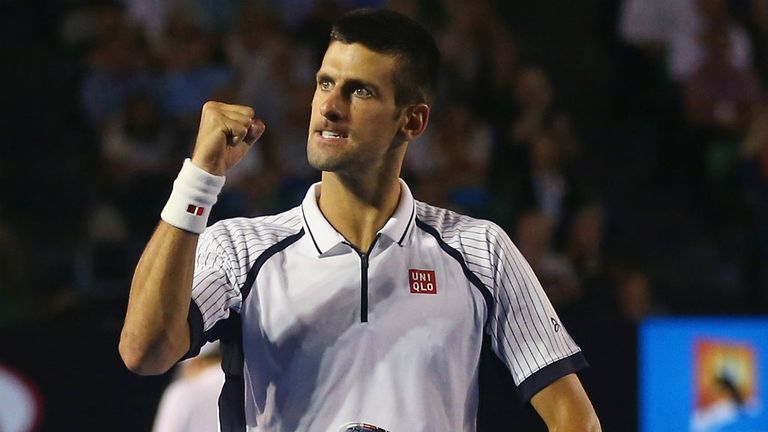 Djokovic needed a shade over five hours to overcome Stanislaw Wawrinka in his fourth round match, but he showed no obvious signs of tiredness in defeating the dangerous Berdych 6-1 4-6 6-1 6-4.
He was relieved though that Berdych did not take him to a deciding fifth set as he expects another marathon in his semi-final with David Ferrer.
"It was a great performance," he said. "I was hoping to have a shorter match, whoever won tonight, as long as it didn't go over five hours," he said.
"It was always going to be tough against Tomas. He's an established top-10 player for the last five or six years and he has a big game, big serve. If he's on he can win against anybody.
"I was aware of his qualities and I came out and played my best tennis and I'm really happy with my performance."
Djokovic revealed that he did not get to sleep until 5:00am after his Warwinka marathon and had to accelerate his recovery by taking ice baths.
"It takes a lot of time after a match like that, it's so physically exhausting and demanding along with mentally and emotionally, so you try to do everything that night to recover," he said.
"We did a great job because tonight I felt ready and fit."
Djokovic admits he will have prepare for another potential marathon with Ferrer, who fought back from the brink of defeat to Nicolas Almagro win in five sets in his quarter-final.
"He is one of the most respected guys on the tour because he never gives up. He is one of the fittest guys around and I am expecting a long one," said the defending champion.