Serena Williams 'relieved' as injuries contribute to shock Australian Open defeat
An injured Serena Williams said she was "almost relieved" to be put out of her misery by Sloane Stephens in Melbourne.
Last Updated: 23/01/13 9:36am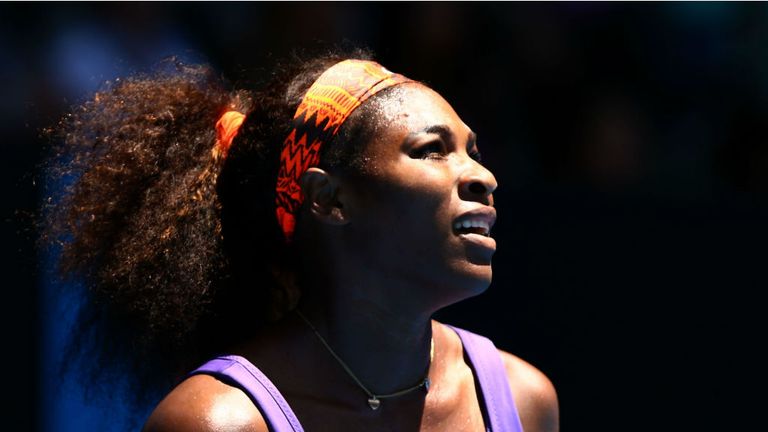 The 15-times grand slam winner was beaten 3-6 7-5 6-4 by teenager Stephens as the two Americans fought out an enthralling quarter-final in Melbourne.
Williams was visibly troubled by an ankle problem suffered early in the tournament, and she ended the match battling back spasms.
"I'm almost relieved that it's over," she said. "Because there's only so much I felt I could do. It's been a little difficult. I've been thrown a lot of balls this week.
"I've had a tough two weeks between the ankle, which is 'this big' every day, and my back. A lot of stuff."
The back injury flared up in the second set as Williams chased down a drop shot, and she said: "I couldn't really rotate after that."
But the 31-year-old, who said retiring hurt was never a serious option, was careful not to disparage her opponent's performance.
She said: "I think my opponent played well and was able to do a really good job."
Stephens, who used to have a poster of Williams on her bedroom wall, will take on defending champion Victoria Azarenka for a place in the final.
She said: "This is so crazy. I think I'll put a poster of myself up now."