Australian Open: Victoria Azarenka turns focus to final showdown with Li Na
Victoria Azarenka will not dwell on controversy as she prepares to face Li Na for the Australian Open title today.
Last Updated: 26/01/13 7:15am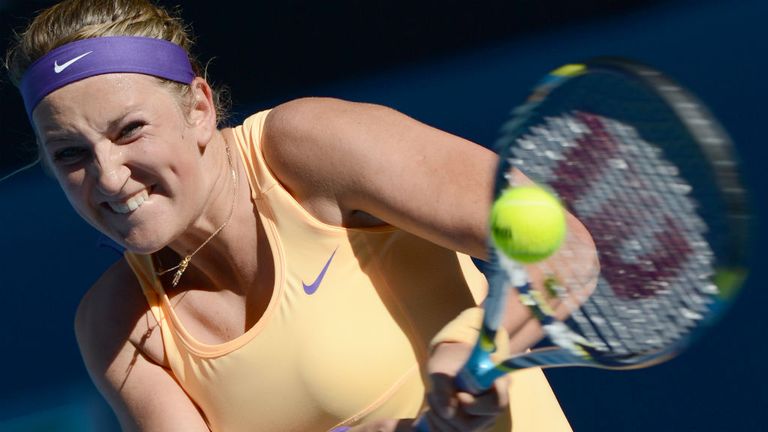 The top seed has been subjected to widespread criticism for calling an extended medical timeout after she had been broken when serving for the match against Sloane Stephens in the last four.
The defending champion, who in the past has drawn the ire of the Melbourne crowd for her shrieks when hitting the ball, composed herself and came back to win in straight sets after going off court for treatment.
Li is expected to be a firm crowd favourite during the final but Azarenka is determined not to let any fallout from the incident affect her.
"It wasn't really pleasant but there are some things that you have to deal with and some things you have to learn from," the World No 1 said.
"The important thing is just to move forward and have a great match tomorrow."
She added: "I'm really happy to defend my title. That's my goal. Actually, not to defend, to win the tournament. I've put myself into position to give it the best shot there is. I'm really looking forward to it."
Li relaxed
Li reached the final of the tournament two years ago, when she was pegged back and beaten by Kim Clijsters after winning the first set.
The Chinese player went on to win the French Open the same year, an achievement she believes will serve her well against Azarenka.
"(The) first time to the grand slam final (at Melbourne in 2011), I was a little bit shocked because I didn't know what I should do," Li said.
"Also no one told me what I should do on the court. But this time I've got more experience, so I think I should be better."
The sixth seed also refused to get drawn into the controversy surrounding Azarenka's medical timeout against Stephens.
Li added: "I'm not her, so I don't know the truth. I mean, I also wasn't on the court to see, so I couldn't say anything.
"She called a doctor on the court. If the doctor says she needs to go out of the court, she should follow the doctor, right?"