Australian Open victory 'special' for Victoria Azarenka after semi-final criticism
Victoria Azarenka said a second straight Australian Open victory was "extra special" given her hostile reception.
Last Updated: 26/01/13 2:11pm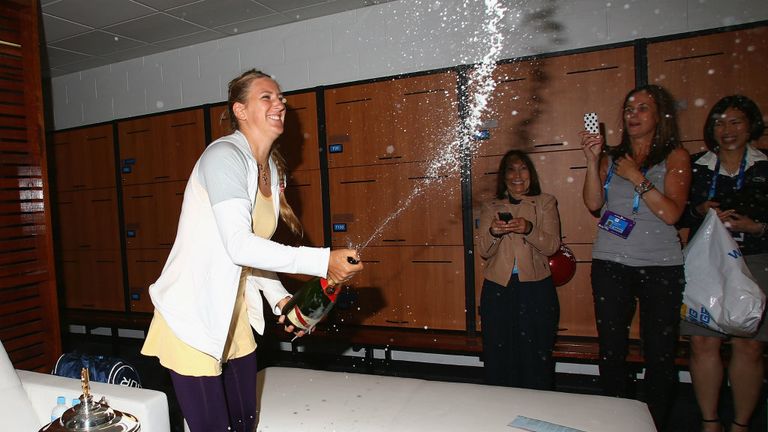 The defending champion went into the final against Li Na under fire over a controversial timeout at a key moment of her semi-final against Sloane Stephens.
Azarenka pleaded breathing difficulties as the reason, but that explanation cut little ice with a crowd which rallied behind Li from the start of enthralling final.
The Chinese's two on-court tumbles only reinforced the partisan atmosphere, but it was Azarenka who came through 4-6 6-4 6-3 to retain the title and her No 1 status.
She said: "I was expecting way worse, actually. But what can you do? You just have to go out and play your tennis.
"It was definitely not easy with all the attention, with all the press around. But it was definitely a new experience for me that I think I handled quite well.
"I can only learn from this experience and move forward and try to improve as a player and as a person, as well.
"You have to go through rough patches to achieve great things. It's been tough but I am happy here right now. There were new experiences for me in the last couple of days. I have to say thanks to my team for being so supportive.
"This one is way more emotional than last year. It's going to be extra special for me, for sure."