Andy Murray on defeat to Novak Djokovic in the Australian Open final
Andy Murray refused to blame injury for his Australian Open final defeat to Novak Djokovic.
Last Updated: 28/01/13 10:47am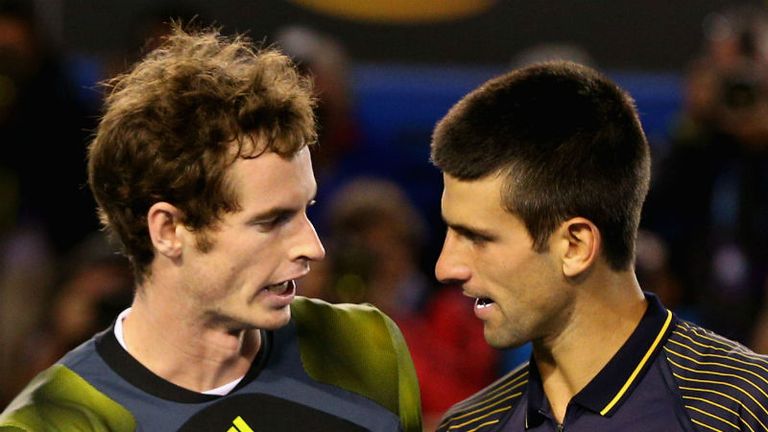 The Scot started brightly in pursuit of a second Grand Slam but ultimately fell 6-7 (2-7) 7-6 (7-3) 6-3 6-2 to the world No 1, who claimed a hat-trick of Australian Open titles.
At various times, Murray - seeded third - appeared to be struggling with injuries, and received treatment for severe blisters before fading further in the latter stages of the match.
But he refused to blame the physical side effects of a gruelling semi-final victory over Roger Federer, who took him to five sets on Friday night.
He said afterwards: "It's just a pretty large blister. You get them - it happens.
"It was just a bit sore when I was running around. It's not like pulling a calf muscle or something. It just hurts when you run, but it's not something which stops you from playing.
"Ninety per cent of the players on tour will have played this tournament with some sort of blister or problem. It had no bearing on the result.
"You don't wake up the next day and feel perfect, obviously. It's (the Federer match) the longest match I played in six months probably."
At a crucial juncture in the second set, Murray double-faulted to hand his opponent a 3-2 lead - but dismissed suggestions that a floating feather between serves had distracted him.
He said: "I could have served, it just caught my eye before I served. I thought it was a good idea to move it.
"Maybe it wasn't because I obviously double faulted. At this level it can come down to just a few points here or there. My probably biggest chance was at the beginning of the second set; I didn't quite get it. When Novak had his chance at the end of the third, he got his."