Andy Murray positive despite finishing Australian Open runner-up again
Andy Murray says there is plenty to be positive about despite seeing his dream of back-to-back major titles wrecked.
Last Updated: 29/01/13 10:11am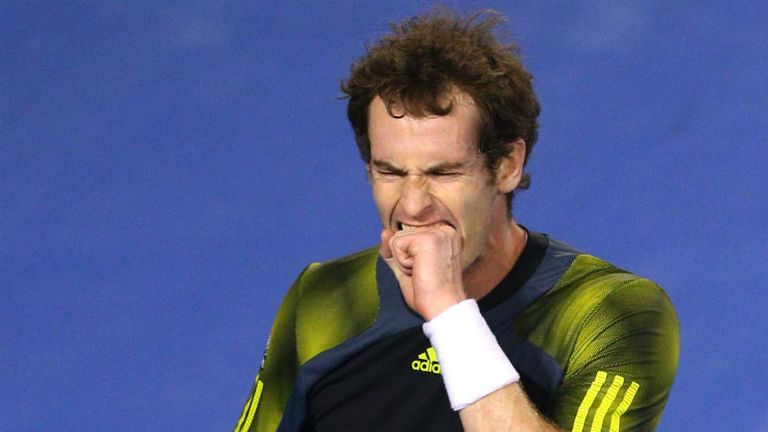 The Scot lost an Australian Open final in Melbourne for the third time after Serbia's Djokovic fought back from a set behind to win 6-7 7-6 6-3 6-2.
Victory saw Djokovic become the first man in the Open era to achieve the feat of three straight Aussie singles' titles and avenged defeat to Murray in the US Open final in New York in September.
Murray said: "The last few months have been the best tennis of my life. I made the Wimbledon final, won the Olympics, won the US Open. And I came close here as well. It was close.
"No-one (in the Open era) has ever won a slam, the immediate one after winning their first. It's not the easiest thing to do. And I got extremely close.
"So I have to look at the positives of the last few months and I think I'm going in the right direction.
"I felt much more comfortable on the court in the final here than I did at the US Open, so that has to be a positive."
Murray's self-belief has certainly grown over the past six months, to the point he now feels at home in major finals.
"Before the US Open match I was unbelievably nervous beforehand and was doubting myself a lot," he added.
"I didn't go on the court here having those doubts. I went on the court and felt pretty calm from the beginning.
"I was obviously still nervous, but I think I just felt more at home in a match like that on a court like that when you're playing for a grand slam title. The first few times I played for a grand slam I definitely struggled with it."
Murray revealed he only spoke briefly with coach Ivan Lendl afterwards, with a proper analysis of where it went wrong expected to be carried out when he heads back to Miami.
"He just said 'bad luck'. That's it," Murray said.
"There's no point going into huge detail about the match two minutes afterwards. We'll go away and spend a bit of time apart.
"When I go to start training over in the States, we'll discuss it - not just this match but the start to the year and the things I need to improve on if I want to keep getting better."