Rafael Nadal accepts he will have to be patient after eight months away from the ATP Tour
Rafael Nadal accepts he will have to be patient as he makes his long-awaited comeback from injury on Tuesday.
Last Updated: 03/02/13 12:52pm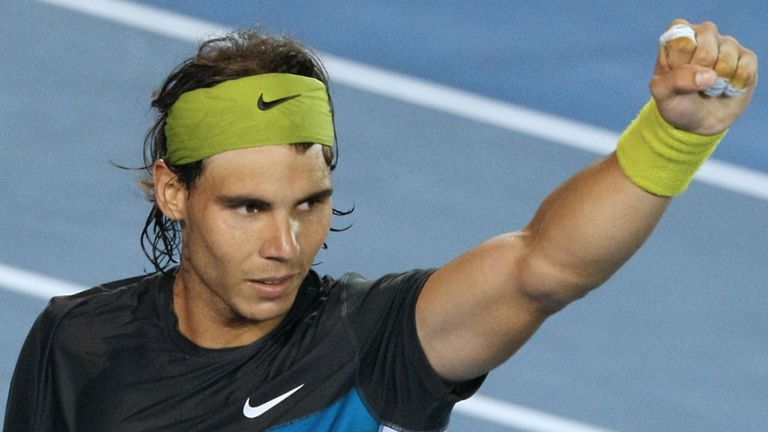 The World No 5, who has spent eight months away from the ATP Tour with a knee injury, will make his return this week at Chile's VTR Open in Vina del Mar and is aware it will take time to get back to winning ways.
Speaking to the official ATP Tour website, Nadal said: "I need weeks of working (on) the circuit.
"This is my first week and I don't think the goals are the same that the ones I will have in two more months.
"I have to take it slowly and be humble to know that things won't be as good as they were before my injury. I need to be patient."
The 11-time Grand Slam winner, whose last outing came in a shock second-round defeat to Lukas Rosol at Wimbledon in June, was forced to cancel his return from injury in December due to illness - which ruled him out of the Australian Open.
The Spaniard is scheduled to play a first-round doubles match alongside Argentinian Juan Monaco on Tuesday, against Czech second seeds Frantisek Cermak and Lukas Dlouhy, before starting his singles campaign on Wednesday.
"I hope the tournament will help me to get the feeling I need to add week after week after a long period without competition," he said.
"Results are the least important thing right now."
He added: "If my knee doesn't hurt, I have no fear. I've had had more serious injuries in the past and I got stronger after them.
"This is the injury that has sidelined me the longest so maybe it will take me a bit longer to get back my confidence, the good feeling on court, but if my knee doesn't hurt I don't see why I couldn't get back my movements and game style."