Top seed Tomas Berdych pulls out of Open Sud de France in Montpellier
A wrist injury has forced defending champion Tomas Berdych to pull out of this week's Open Sud de France in Montpellier.
Last Updated: 04/02/13 9:29pm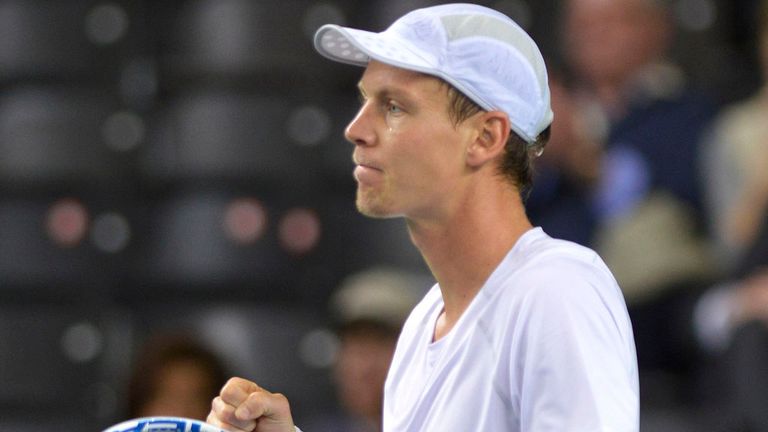 Berdych played a starring role in the Czech Republic's Davis Cup win over Switzerland at the weekend, competing in a seven-hour doubles match on Saturday.
The former Wimbledon finalist is the top seed in Montpellier but says he needs to take some time out to recover following his recent exploits.
"It's tough those feelings you can have in tennis," Berdych told the ATP Tour's official website.
"One day you're celebrating the victory, the next day you have to make a decision that's not what you would like to do. I have to look long-term though.
"I'm still feeling my right wrist from that really long weekend, which is bothering me. I need to take it seriously, rest, and be ready for the rest of the year."