Serena Williams downplays her chances of regaining the world No.1 spot in Qatar
Serena Williams has downplayed her chances of regaining the world No.1 ranking this week.
Last Updated: 11/02/13 3:49pm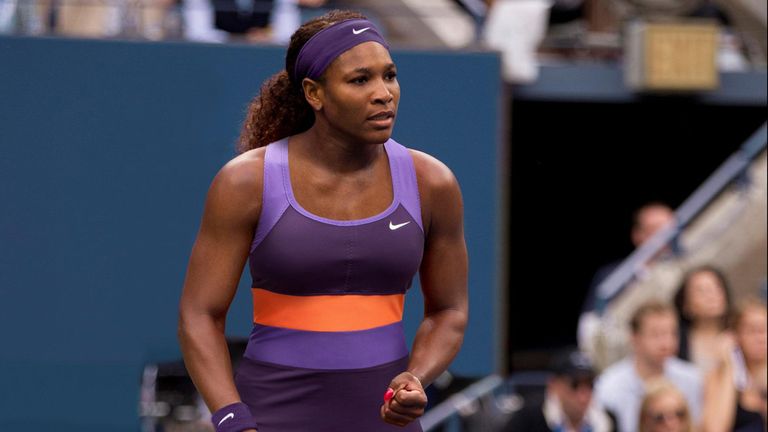 Speaking ahead of the Qatar Open in Doha the American, who needs to reach the semi-finals to usurp Victoria Azarenka, confessed the top spot is not her main focus.
"I obviously want it and if it happens it would be great, but if not I won't miss anything," she said.
"I had a great chance to be number one and I wanted it a lot, but I didn't get there," she said, reflecting on her surprise exit to Sloane Stephens in Melbourne.
While Williams enjoyed a successful end to the 2012 season, with two Grand Slam victories and two other major titles, she urged caution of those expecting too much of her.
"I'll just see how it plays out and do the best I can," she said.
"If that's winning a tournament or five then that's great. If that's winning zero, at least I tried. So I'll just give it 100 per cent."
Injury
Having been plagued by a back injury over the past few years, there is some concern that she has not had sufficient time to recover from a badly twisted ankle and Williams was keen to adopt a more pragmatic approach.
She said: "I'm feeling a little better, just taking it one day at a time. So I will see how I feel after my first match.
"It's been two weeks or just a few days (since losing to Stephens in the Australian Open) so there's not been too much time to recover. But I'm here and I will just play and see how it goes."
Williams is due to start on Tuesday facing Russian Dara Gavrilova after she beat Anabel Medina Garrigues.
Injuries and form permitting she could end up facing Azarenka in Saturday's final.