Wheelchair tennis legend Esther Vergeer retires after 10 years without defeat
One of the most amazing careers in sport has ended with the retirement of Dutch wheelchair tennis legend Esther Vergeer.
Last Updated: 12/02/13 4:33pm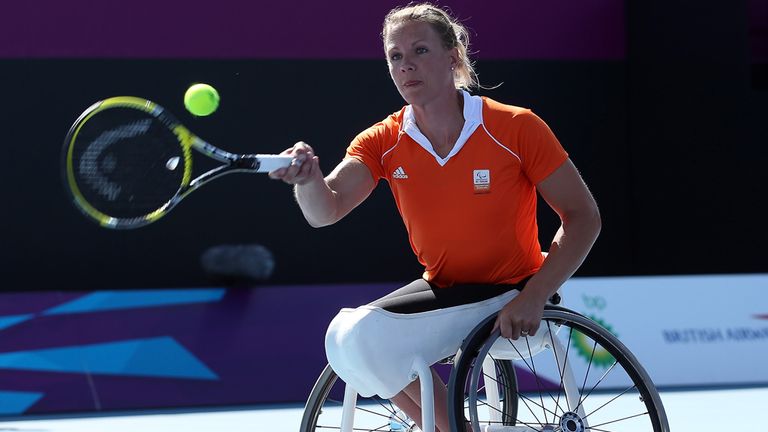 The 31-year-old finished her career having won her last 470 matches and 120 successive tournaments - dropping only 18 sets in the process - and her unbeaten record stretched back a decade.
In that time she faced only one match point - against fellow countrywoman Korie Homan in the women's gold medal match at the 2008 Beijing Paralympics.
Her career record stands at 700 wins and just 25 defeats.
She won four Paralympic gold medals in singles, plus three more in doubles, and she won every single Grand Slam singles event she ever entered, racking up 21 titles.
"I'm hugely proud of my performances, my titles, and can look back on my career with a great feeling," Vergeer said. "Keeping going would not add anything."
In a foreword for a book about her life Roger Federer wrote: "She is an astonishing athlete, a huge personality and she has achieved one of the most amazing feats in our sport."
ITF President Francesco Ricci Bitti said: "Esther Vergeer is a tremendous ambassador not only for tennis but also for disability sports.
"She is an inspiration to many. Wheelchair tennis owes her a huge debt of gratitude for her professionalism and her quality as a player."
Vergeer took up wheelchair tennis because of complications after spinal surgery at the age of 12.
She rose to world No 1 in 1999 and has been there ever since.