Rafael Nadal says Brazilian football legend Ronaldo is inspiring his injury comeback
Rafael Nadal says Brazilian football legend Ronaldo is inspiring his ongoing battle to overcome problems with his knee.
Last Updated: 18/02/13 6:15pm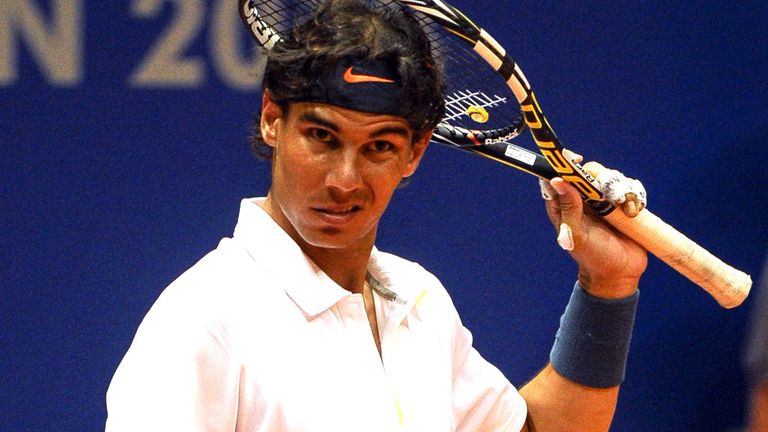 The 26-year-old Spaniard, playing only his second tournament after a seven-month absence, secured the Brazil Open at the weekend with a comfortable win over David Nalbandian in Sao Paulo.
It was the 11-time Grand Slam champion's first title since last year's French Open and despite admitting a full recovery was far from complete he was happy with his rehabilitation, as well as a surprise visit to watch the final by Ronaldo, the former Barcelona, Real Madrid, Inter Milan and AC Milan striker.
Speaking about the two-time World Cup winner who overcame three serious knee operations, Nadal said: "Ronaldo is an example to a lot of people because of all that he was able to achieve despite what he had to go through with all the knee problems in his career.
"He is definitely an example to me. He's an example of determination and hard work. He was unstoppable, one of the best players of all time despite all the bad luck he had with the knee.
"I didn't have so many problems, I never needed the surgeries. But I can imagine how hard it must have been for Ronaldo with the complicated surgeries that he had to go through."
Nadal has been out of action since last year because of a torn and inflamed tendon in his knee and has slipped to No 5 in the world.
He will play another clay-court tournament in Mexico this month and hopes to be fully fit for the French Open in June.
"There are days that the knee still hurts and it's very complicated," he added. "I need some time to keep improving and become more competitive again. Let's see how it goes.
"We are thinking day to day, week to week. We'll see how I feel before making a decision on where I'll be playing in the near future, it will depend on how the knee improves."