Dubai Tennis Championships: Petra Kvitova beats Caroline Wozniacki, plays Sara Errani in final
Former Wimbledon champion Petra Kvitova beat Caroline Wozniacki to set-up a final clash with Sara Errani in Dubai.
Last Updated: 22/02/13 5:49pm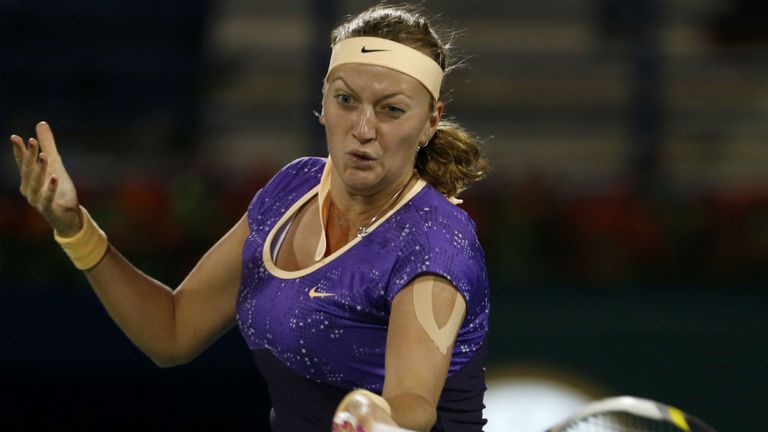 Sixth-seeded Kvitova downed former world number one Wozniacki 6-3 6-4 to make the final, having previously never won a match in Dubai before.
"It's unbelievable," said Kvitova. "I'm really glad how I played, she was a very tough opponent and I'm very happy I'm in the final. At the beginning of the season I wasn't getting good results but I'm feeling very good."
Fifth seed Errani faced doubles partner and best friend Roberta Vinci in the other semi-final and, as she did in the US Open quarter-finals last year, the 25-year-old came out on top, winning 6-3 6-3.
The Italian made the French Open final last year and was voted the most improved player on tour, but admitted it was tough playing against her good friend in Dubai.
The Italian duo form the best doubles partnership in the women's game who won 25 matches in a row last year - the best streak from a women's doubles pair in 18 years.
25-year-old Errani emerged with the win after an hour and 23 minutes but found it all tough going playing against her doubles partner.
"It's very tough to play against a friend," said Errani. "Sometimes it happens and we try to play normally but it's tough."
Errani will go up against the Czech Republic's Kvitova for the title but she will be in for another tough battle in her 12th career final, having previously never even won a set in their three previous meetings.