Roger Federer hopes he has many more years ahead of him at the top of tennis
Roger Federer has not even thought about retirement and still thinks he has it in him to get back to world No 1.
Last Updated: 24/02/13 3:49pm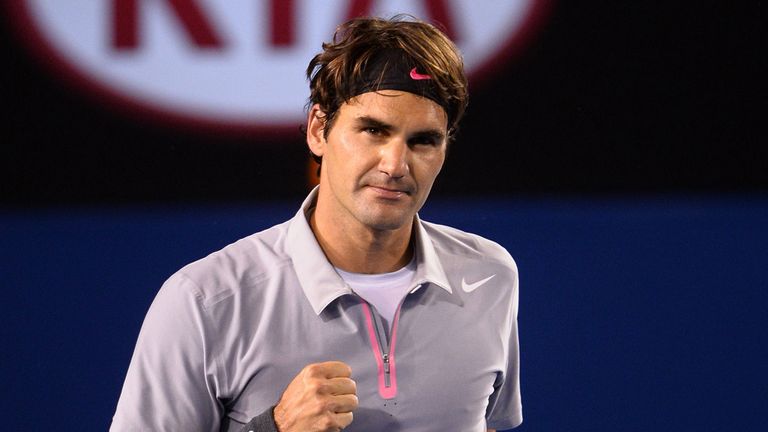 The 31-year-old is planning a much reduced schedule - only 14 tournaments - this year and he will be able to reduce that even further next season because of his position of seniority on the ATP Tour.
But the Swiss star says people should not look at that as a sign he is coming towards the end of his career, and he retains hope of getting back to the top of the world as well as winning further Grand Slam titles.
He said: "I want to give myself the best chance to play as long as I can. Maybe then it will become clear that it is time to stop. You know things change very quickly, and you have to be ready and open about it.
"But I would like to give myself the chance to play for many years to come. I am happy with the way my body is. I am healthy and happy to be playing. And as for the No 1 ranking and Grand Slams, they are still really important to me.
"If I feel confident and am enjoying it I hope to play for a long time. I think I am playing excellent tennis. Some win Grand Slams at 16 and others at 34. It depends how you see things.
"The over-30 guys are extremely consistent. I think I can play good tennis not playing so much.
"I can play great, but will I be allowed to? Time will tell. My big focus is on making sure that every tournament I enter I am perfectly prepared. I am hopeful I will get enough matches but if not my schedule can be changed.
"I need to make sure I have enough time off, so that when 2014 comes I am in a position with options which I almost wasn't this year to a degree."