Shanghai, Dubai and Bastad named the top players' favourite tournaments
Shanghai, Dubai and Bastad are the top players' favourite tournaments on the ATP tour.
Last Updated: 26/02/13 3:41pm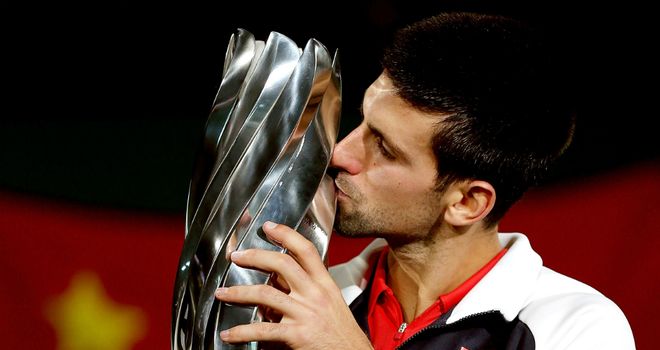 Shanghai is the best Masters tournament, Dubai the favourite ATP 500, and Bastad - for the 11th consecutive year - topped the polls in the 250 class.
Dubai, which is currently being contested, has won the award - which is for tournaments outside the Grand Slams - in nine of the last 10 years.
Roger Federer said: "We, the players, and the top players in particular, love coming to Dubai. They always have a great field and this combination makes this a very attractive tournament for all of us.
"Every tournament has its charm - it's very difficult to choose. I think players like to see there is always an investment in terms of trying to get a bit better or more attention to detail.
"Shanghai is a very player-friendly tournament. Beautiful centre court, one of the nicest we have on tour. I think they learned by hosting the Tennis Masters Cup for so long. They know how it's done."
Dominant
Shanghai has almost been as dominant in the Masters category, winning the vote in the last four years.
Andy Murray, a two-time winner of the event, said: "They put on a really good tournament. They look after the players really well. They make a big effort, the venue is fantastic, they have a lot of practice courts, a good gym and the centre court is a really nice court as well, so I've just always felt pretty comfortable there."
World No 4 David Ferrer said Swedish hospitality makes Bastad the best 250 series event.
Ferrer said: "Since playing in Bastad for the first time in 2003, it has been one of my favourite tournaments. Over the years, I've had some great results in Bastad, but more than that, the service around the tournament is fantastic and I look forward to competing there again."
Brad Drewett, ATP executive chairman and president, said: "These awards represent a true endorsement from the world's best players who clearly value the effort these tournaments make in setting the highest standards on the ATP World Tour year after year."