BMW Malaysian Open: Caroline Wozniacki loses to qualifier in Kuala Lumpur
Former world No 1 Caroline Wozniacki suffered one of the worst defeats of her career when she lost to Qiang Wang.
Last Updated: 27/02/13 4:17pm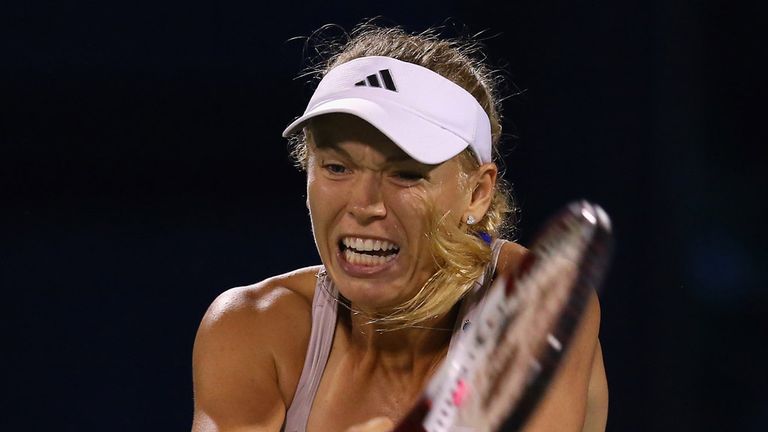 Qiang, of China, had to qualify for the Kuala Lumpur event and she survived a match point in the second set before going on to pull off the biggest victory of her career, winning 2-6 7-6 (7-1) 6-1.
Wozniacki, the top seed, cruised through the opening set of the first round match but then began to feel unwell, suffering with a high temperature.
After losing her match point, Wozniacki collapsed horribly in the second-set tie-break and then called for a medical time out.
It did not work - she was crushed in the deciding set, and she said: "I tried my best but I just didn't have energy. I didn't take my opportunities.
"I called for the doctor and the physio to massage my legs. Not much more they could do. I hope to come back again next year."
Qiang said: "I tried to make her run more to take advantage of her illness and it paid off. This is the best win of my career and it will give me more confidence."
In Dubai last week Wozniacki looked like she was returning to something like her best after a terrible 12 months, reaching the semi-finals - the first time she has reached the last four of any tournament this year.
She lost in the first round in Brisbane, second round in Sydney, last 16 at the Australian Open, and in the quarter-finals in Doha.
Some pundits believe her much-publicised jet-setting relationship with the world's No 1 golfer, Rory McIlroy, has proved a distraction.