Martina Hingis leads 2013 inductees into International Tennis Hall of Fame
Martina Hingis heads the list of former players to be inducted into the International Tennis Hall of Fame.
Last Updated: 04/03/13 10:36pm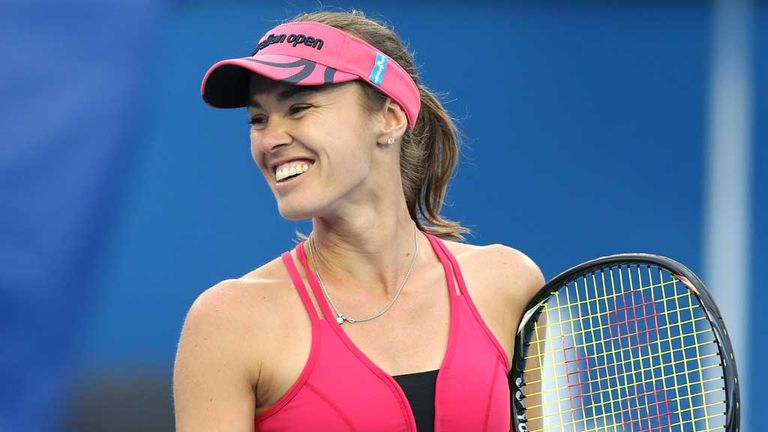 The five-time grand slam winner will be inducted along with Cliff Drysdale, Charlie Pasarell, Ion Tiriac and Thelma Coyne Long at the ceremony in Newport on 13 July.
Swiss ace Hingis won 15 major titles in total, her first triumph in the women's doubles at Wimbledon in 1996 making her the youngest ever winner of a grand slam title aged 15 years, nine months.
Hingis was also the youngest world No 1 in WTA history less than a year later and spent 209 weeks on top of the world rankings.
She retired for the second time in 2007 after testing positive for cocaine, and finished her career with 43 singles and a win-loss record of 548-133.
Drysdale reached a career-high of fourth in the world and was instrumental in the launch of the ATP Tour, and he is now a regular commentator and broadcaster.
Pasarell also had a key role in the launch of the ATP Tour, while Tiriac was a renowned coach and guided the likes of fellow Hall of Famer Boris Becker.
Michael Stich, the 1991 Wimbledon champion, and nine-time grand slam doubles winner Helena Sukova were the two 2013 nominees not elected.